The 'Networking' Archives
Posted June 8, 2020 by Joudet Ahsan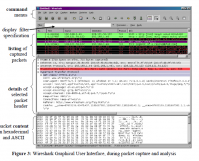 Networking is not as hard as it sounds, especially the introductory part is very easy and interesting. In the previous tech-recipes, we covered the practical tools used to stimulate networking. We are using HUAWEI eNSP and Wireshark to study networks. This article will cover How data packets constituents can be read in Wireshark.
Posted May 28, 2020 by Joudet Ahsan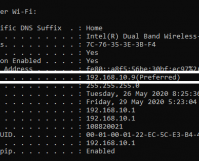 What the heck is IP and MAC address? Have you heard of MAC and IP address too often and never tried to really see what it is? You will find out in lay terms what it is and how you can find out your PC's IP and MAC address.
Posted May 26, 2020 by Joudet Ahsan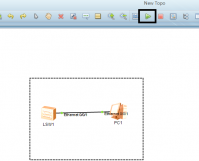 If you have not read our previous tech-recipe, please do. The previous article was an introduction to eNSP and Wireshark Huawei. In this article, we will see how we can establish a single switched network.
Posted May 23, 2020 by Joudet Ahsan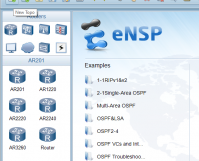 This tech-recipe is an introduction to two of the most frequently used networking tools. eNSP and Wireshark. Throughout the next tech-recipes, we will understand network product configurations using Huawei products. How to Get Started With Huawei eNSP and Wireshark is just a brief introduction to both the tools.
Posted March 7, 2017 by Leomar Umpad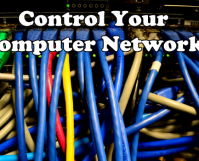 Managing a network involves specific steps an administrator must take to control, operate and maintain a network inside an organization.
Posted February 27, 2017 by Leomar Umpad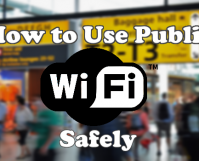 Public Wi-Fi is now offered almost everywhere, and most people make use of it on regular basis. As good as this sounds, there is just one huge problem – it is just not safe. Because public Wi-Fi is an open network, it can be hacked by anyone, enabling them to get into your device with […]
Posted May 13, 2016 by Ashley Blood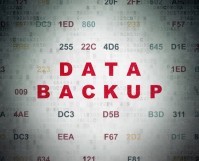 We have all heard the horror stories: You receive a late night call from the office, the caller frantically telling you that the entire network has gone down and the backups are corrupted, or even worse, missing entirely. The IT landscape is littered with tales of backups gone wrong, both deliberately and accidentally. Businesses have […]
Posted January 13, 2014 by Aaron St. Clair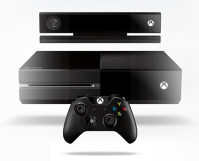 As I anticipated, the Xbox One falls short on network connectivity. Microsoft raised hype about the networking power of the Xbox One, but it failed to deliver. Everyone expected the Xbox One to be the latest and greatest media streaming device. However, it currently only supports playback with Windows Media Player 11 natively compatible codecs […]
Posted October 26, 2013 by Vishwanath Dalvi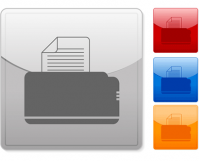 Trying to find the IP address of a networked printer can be frustrating. Using these techniques, you should be able to locate it from your Windows computer.
Posted October 17, 2013 by Vishwanath Dalvi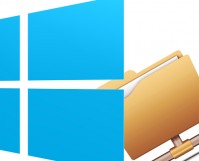 From sharing movies and songs at home to folders and files with colleagues at work, the File Sharing Wizard is the easiest way to get started using the networking service within Windows.
Posted February 2, 2011 by Ben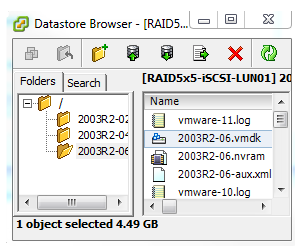 Have you ever provisioned a new virtual machine in vSphere, put it in production, and discovered belatedly that you mistakenly used "thin provisioned" virtual disks? This can often happen when deploying from a template which was thin provisioned since the default option is to use the same disk format as the source. Good news! It […]
Posted July 13, 2010 by Jimmy S
This recipe will explain how to utilize several free services to get free incoming and outgoing calls (2000 minutes limit/month) in the USA.  We will be utilizing a VOIP standard called SIP (Session Initiation Protocol) to allow us to use our mobile data only device or pc internet connection to make up to 2000 minutes of free VOIP calls w/o the complexities of creating one's own PBX (SIP client required on device of course, Android and iOS4 have several clients, most are retail though).