If your WiFi network is secured, you will need your password to permit other devices access to your network. However, most of us with a WiFi network connection tend to forget our passwords because the gadgets we use from day to day connect automatically. Fortunately, you can locate your password in a few simple steps. This tutorial explains how.
When you are trying to add a new device such as a phone or another PC to your WiFi network, you can find the network password using the router configuration page, but this requires router administrator permissions. If you do not have the administrator password for router configuration, you will not be able to access the router configuration page. Luckily, you can still find your WiFi network's current password.
The steps below describe the simplest option for finding a forgotten WiFi network password.
1. Right-click the Network icon in the Windows taskbar, and click Open Network and Sharing Center.

2. In the left side of the window, click Change adapter settings, and a Network Connections window will appear onscreen.

3. On the Network Connections window, right-click the WiFi Network Connection option, and click Status. The current status of the network is indicated with green lines
. You can also simply right-click on the network connection for which you need a password.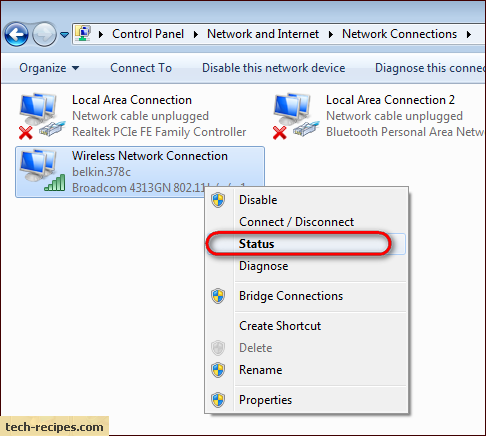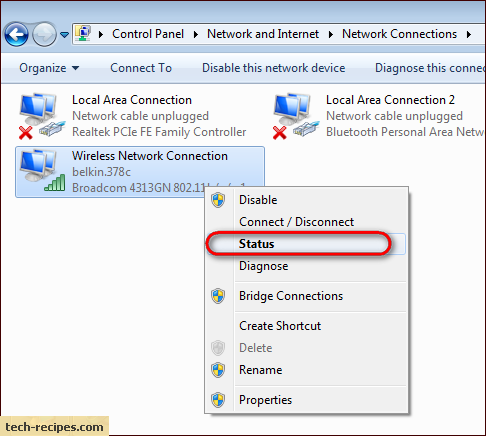 4. A Wireless Network Connection Status pop-up window will appear. Click on Wireless Properties. Then go to the Security tab, and check the box next to Show characters.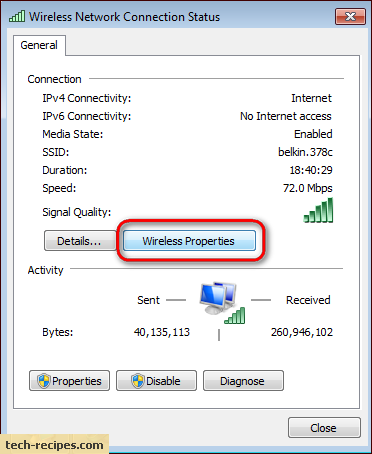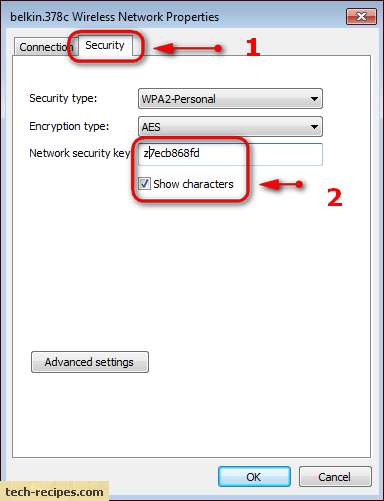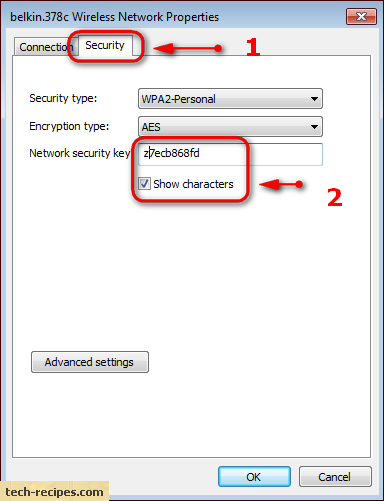 Now, you can see the password for your wireless connection in plain-text.