The 'Microsoft Outlook' Archives
Posted August 31, 2012 by Lê Hoàng
Unlike previous versions of Outlook, if you search for items in the inbox folder, the program will search the entire mailbox. This means items from other folders will also be included in the results page, which is unnecessary.
Posted August 29, 2012 by Lê Hoàng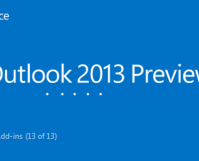 Unlike previous versions, the calendar in Outlook 2013 displays weather information to help users arrange their schedules effectively. By default, the temperature unit is in Fahrenheit. If you are not familiar with this unit, you can always change it to Celsius.
Posted August 13, 2012 by Lê Hoàng
From Office 2013 many of the core applications can be extended by installing third-party apps from the Office Store.
Posted August 6, 2012 by Lê Hoàng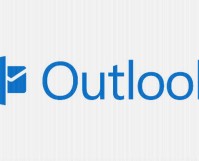 The web version of Outlook has the ability the remember your chat history. However, this feature is turned off by default. This tutorial will show you how to activate it.
Posted July 26, 2012 by Lê Hoàng
Outlook displays one line of each email so that users can quickly preview and find the mail that they want. This useful feature, however, can reveal sensitive information inside the emails that you do not want others to see. If you need additional security, the email previews can be disabled. Conversely,many users like to expand [...]
Posted June 9, 2012 by Aaron St. Clair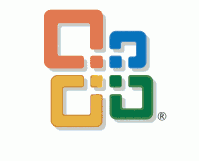 The splash screen can be helpful when showing you what add-ons are being loaded or displaying file locations. In other cases such as the Microsoft Office applications, the splash screen is just annoying. If you would rather not have to see the Word, Excel, PowerPoint or OneNote splash screen each time you run the application, [...]
Posted May 30, 2012 by Lê Hoàng
The navigation pane in Outlook 2010 let you quickly switch between essential features of the program. Many users may only use some of those features so displaying all of them is unnecessary. This tutorial provides a step by step guide to hide specific buttons in the navigation pane and to better let you focus on [...]
Posted March 24, 2012 by David Kirk
Want to import your schedule from Outlook into Google calendar? Importing from any CSV or iCAL file is very easy.
Posted November 23, 2011 by Rob Rogers
One of the benefits of email is that it's quick, but sometimes this isn't such a great thing if you hit Send and then remembered that you didn't attach the intended files or include vital information. By setting up a short delay of only a few minutes, you will give yourself adequate time to catch [...]
Posted August 22, 2011 by Rob Rogers
If you are sending an email out to a few people or a mailing list, you probably are wanting to hide the list of addresses from each recipient. You do this by using the blind carbon copy field in the message you are creating. The Outlook web app has this field hidden by default, to [...]