Posted November 7, 2011 by Lê Hoàng
This tutorial demonstrates how to hide tabs in the Internet Options window. By hiding the tabs that you do not use, you make it easier to manage the settings and prevent others from accessing and tweaking them.
Posted September 29, 2011 by Rob Rogers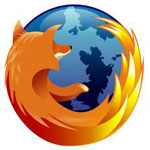 By default, Firefox 7 hides the http:// in the address bar. Some people don't like having the protocol trimmed from the URL, so here's a quick tip to put it back where it belongs.
Posted September 21, 2011 by Lê Hoàng
The home page setting in the IE browser can be changed in a few clicks. If your computer is used by other users, you may not want them being able to set the home page to a different location. To avoid frustration, you can disable that option. This tutorial will show how to do it […]
Posted September 20, 2011 by Rob Rogers
If the version of Google Chrome you are using has the latest New Tab page, then you can quickly and easily create web apps of any of the sites listed on the Most Visited tab. This is a great way of making sure that your favorite sites are a click away.
Posted July 11, 2011 by Lê Hoàng

The Internet Options is the center place for tweaking most of all important settings in Internet Explorer. Because this option can be easily accessed by anyone, problems may arise when an user erases or tweaks the settings of other users. Luckily, you can lock the option by using this registry tweak.
Posted May 21, 2011 by Rob Rogers

If you share a computer, you don't want your typed information to be popping up for others to see. By deleting the autocomplete history, all of that information will be removed.
Posted May 18, 2011 by Rob Rogers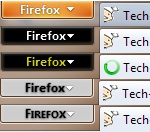 Firefox 4's infamous orange button can be a real eyesore to an otherwise awesome looking screen. By changing the color to better match your theme, you can improve its looks dramatically. You can also customize it further by changing the text displayed from "Firefox" to something more personal.
Posted May 15, 2011 by Siddharth Bose
Mozilla Firefox 4 enables us to share pages to Twitter and Facebook with a single keystroke, here's how.
Posted April 18, 2011 by sourojit
Tab animations gives Firefox some additional eye candy. However, this can also slow down or degrade overall system performance on slower computer systems. Here is how to disable tab animation if you need to run Firefox as lean as possible.
Posted April 12, 2011 by Aaron St. Clair
When I installed Firefox, I decided to untick the installation option asking to create a Firefox desktop icon. Later after creating and pinning a Firefox shortcut to the taskbar, I found that it launched a separate instance of the program and did not group correctly. If you have experienced the same issue, keep reading for […]
Posted March 31, 2011 by Rob Rogers
A lot of websites track their users behavior and then sell or give that info to advertisers. Firefox 4's Do not track feature tells websites the you don't want your browsing tracked.
Posted March 29, 2011 by Rob Rogers
By default, Firefox has hardware acceleration enbabled. If you are using a low end video card in your system, this can cause performance issues. By disabling hardware acceleration and relying on the software, you can actually increase the performance on your computer. Instruction are now updated for Windows and Mac versions of FF4.