Posted January 3, 2012 by Sangram Wairkar
Adding the appearance of rain to a photograph can really change the artistic feeling of the image. This tutorial demonstrates the steps required in Photoshop to create a rain effect.
Posted December 22, 2011 by Sangram Wairkar
You have just come from a long vacation from a beautiful tropical island. You had your digital camera with you and took some excellent photographs of landscapes. You are eager to upload them to your Facebook profile to share it with friends. However, your internet connection is awful and chokes on these huge images. How […]
Posted September 3, 2011 by Chris Luongo
Cut down on creating 3D text, and jump right into it. This is the Mo text feature in Cinema 4D Release 12. Creating 3D text could have never been easier.
Posted July 14, 2011 by David Kirk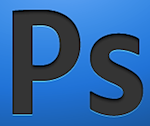 Like most people, I love photoshop. Pondering that fact, I now realize that it is probably the only Adobe product that I can tolerate. Since I mostly work on web graphics, the first thing I do with every new installation is to change the default unit from inches to pixels.
Posted July 13, 2011 by Chris Luongo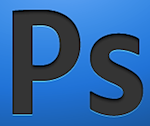 An area of major confusion affecting Photoshop beginners is knowing the difference between resizing the canvas and resizing an image. This tech-recipe compares the two and describes how to perform each function.
Posted April 7, 2011 by David Kirk
Most modern games have the ability to change the anti-alias settings. However, lots of us have no idea what the anti-alias settings actually do. What is FSAA? Do you need 2x, 4x, 8x, or more? Learn why you may be able to safely lower this setting an increase your frame rate. End your world of […]
Posted March 12, 2011 by Aaron St. Clair
Text can be a valuable modifier in graphic design. Grunge text, retro text, professional fonts–you name it, there's a text for it. Cut through your foreground layer with a text shape to reveal what's hiding underneath on your background layer. It's a very simple technique, yet there are endless possibilities of implementation.
Posted April 24, 2008 by David Kirk
Removing letterboxing or pillarboxing from video clips typically requires expensive video editing equipment. This tutorial (and screencast) describes how to do this with the inexpensive and ubiquitous quicktime.
Posted February 27, 2008 by Quinn McHenry
One simple setting in Photoshop can make your life a little easier and your work a little smarter. That may be a bit of a hyperbole, but altering the sample size of the eyedropper tool in Photoshop from the default setting makes sense most if not all of the time. The how and why of […]
Posted February 25, 2008 by Rob Rogers
The Objects Docker displays thumbnails of the image background and each object layer, making it easy to select the appropriate object you wish to work on. By default, Corel sets the thumbnail size to Small, which can make it difficult to differentiate between similar objects. Each object also has a name listed, however, PHOTO-PAINT simply […]
Posted February 23, 2008 by Quinn McHenry
If you work extensively with layers in Photoshop, you may be suffering from layer-palette-thumnail-squintitis, a condition resulting from squinting at the tiny little thumbnails in the layer palette. Until medical treatments are available, you can just make them bigger using the steps in this short but sweet recipe.
Posted January 7, 2008 by Quinn McHenry
Smart albums in Aperture allow gathering photos based on specific metadata keywords, camera type, date and so on, basically anything you can see in the Metadata view. One useful smart album trick is filtering based on orientation, portrait or landscape. This recipe will walk you through setting up this type of smart album.