By its default configuration, Illustrator remembers only the five most recent fonts that were used. This is a disadvantage when working on several large documents where font switching is required frequently. Configuring Illustrator to remember more fonts will improve efficiency.
When I work on multiple different files at the same time, I often get frustrated because I have to find and switch between my desired fonts through a very long list. The recent fonts feature in Illustrator does not list enough fonts in this circumstance. By telling Illustrator to remember more fonts, I can find my desired font more quickly.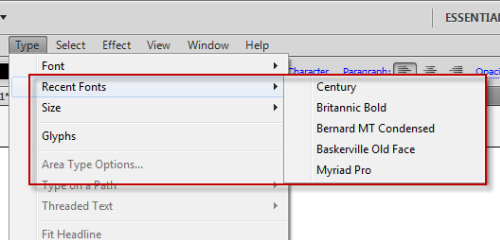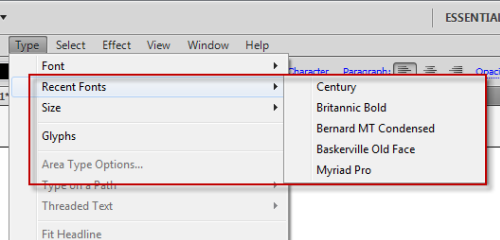 Here is how to increase the number of fonts in the list:
1. Launch Adobe Illustrator.
2. Go to Edit -> Preferences -> Type.

3. Alternatively, you can press Ctrl + K to open the Preferences window and then choose the Type section from the drop-down menu at the top.

4. Find the Number of Recent Fonts option and click the small arrow to show more numbers. The default number is 5. You can choose any number between 1 to 15.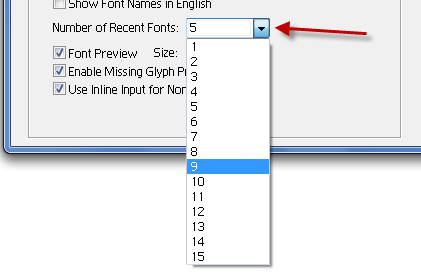 5. When you are done, click OK to save the setting.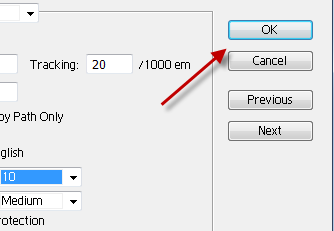 7. The change will take effect immediately. From now, when you navigate to Type -> Recent Fonts, you will see more of the fonts that you have recently used.