Users frequently ask me two specific tweaks when using Outlook–how to switch the message font and how to create a custom email signature. This step-by-step tech-recipe will describe doing both of these tasks.
Here I will cover discussing Microsoft's web-based Outlook service. This is different than adjusting the reading font or composing font in Windows Live Mail.
How do I change Outlook to a different font? How do I create a Outlook signature? These are easily the two most common questions I receive when people are asking about Hotmail. Luckily, these adjustments can be found in close proximity to each other.
1. Log in to your Outlook  account.
2. Click the small gear icon at the top right of the screen and choose More mail settings from the menu that appears.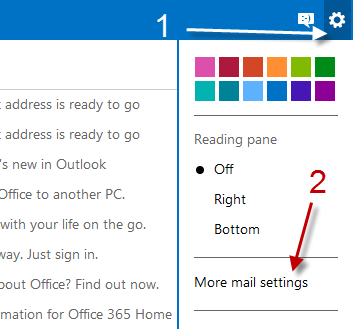 3. In the Options screen, click the Message font and signature option.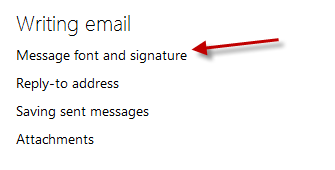 4. You are now able to tweak the font of the message. There are several options for you to tweak like the font style, font size, and color.
5. After you have tweaked the settings, you will get a preview of the text right in the same screen.

6. In the same option screen, you can create your Personal signature. This option can be found right under the Message font section. Creating and changing the format of the signature are similar to the process above, but with more options.

7. Hit the Save button at the bottom of the screen to save the settings.