You have just come from a long vacation from a beautiful tropical island. You had your digital camera with you and took some excellent photographs of landscapes. You are eager to upload them to your Facebook profile to share it with friends. However, your internet connection is awful and chokes on these huge images. How can you compress or resize all of these pictures in bulk? If you have photoshop, you are in luck.
An excellent feature exists in the latest versions of Photoshop called Bulk Resize. It will change the resolutions on whole groups of images with one command. Here are the steps you need.
Step 1.
Open Adobe Photoshop File >Script > Image processor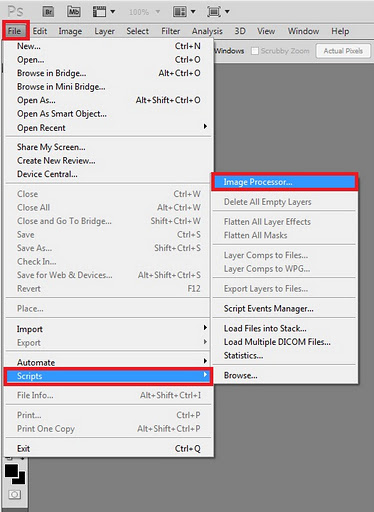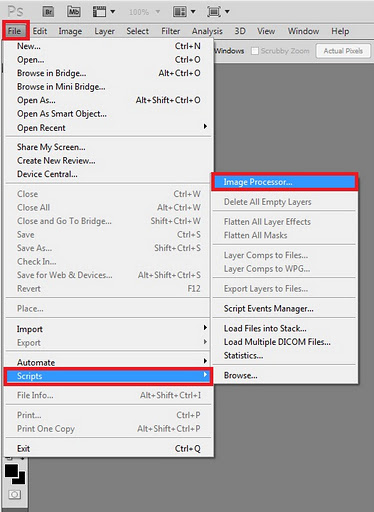 Step 2.
Image processor window will pop up.
Then select a folder which consist the image you want to resize.
Mark save as jpeg and enter the resolutions you want.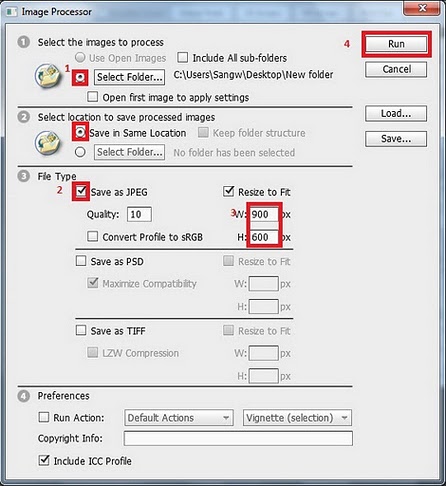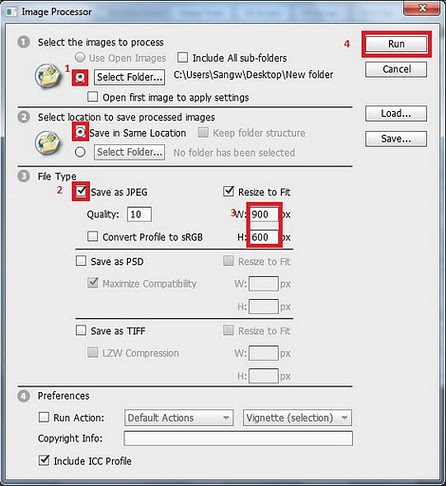 Hit Run button. A new folder will be created within your folder with the resized images.
Enjoy your resized pictures.