Windows 7 allows you to easily share your wireless internet access to those who are on your wired network as well. These directions will get you started.

First of all make sure that you are connected to both the networks and can access internet on your system. Once you are done with this, follow steps below.
1. Right Click on the Connectivity icon present in the system tray and Open Network and Sharing Center.
2. Click on Change Adapter Settings present on left side panel.
3. Select your Ethernet Adapter, right click on it and go to Properties.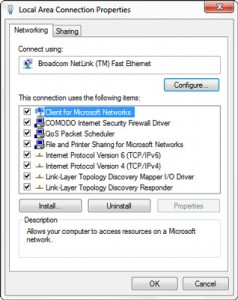 4. Click on the Sharing Tab and Allow other network Users to connect through this computer's internet connection. You may or may not allow other users to control your internet connection.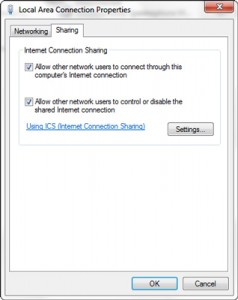 5. Once you are done with the above step click on OK and you will be assigned with a static IP address i.e 192.168.137.1.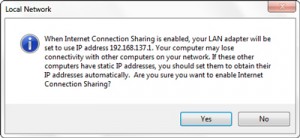 6. The above step will remove any other IP address entered previously.
7. Any user on LAN who wants to access the shared internet has to take up IP's like 192.168.132.xxx in TCP/IP 4 configuration.