Usually, when your computer does heavy tasks with Microsoft Security Essentials scanning for viruses in the background, it may face performance issues. This is because, be default, MSE uses up to 50% of your CPU usage. If you need more resources for heavier tasks, you can change the CPU usage of MSE to a smaller number. Here is how.
1. Launch Microsoft Security Essential.
2. Go to Settings.

3. While you are in the Settings page, find the Scheduled scan section on the left side and click on it.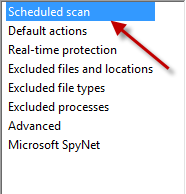 4.  Find the Limit CPU usage option on the right side of the window, click on the drop down menu next to it and choose the percentage of CPU usage that you want.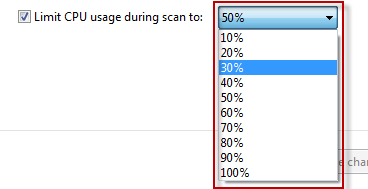 5. Finally, hit Save changes.