To extend battery life, Windows Phone 8 automatically turns off the Wi-Fi connection when the screen is off. While this feature may be helpful when you need your phone's battery to last longer, it can be very annoying when you are downloading a big game or huge files. This tutorial will help you configure the phone to keep the Wi-Fi network on all the time.
Before we start the tutorial, please make sure that your phone is up-to-date. The latest update at the time of this post is the Portico (OS version: 8.0.10211.204). This is the stock firmware on HTC 8S. However, with other devices like HTC 8x, Nokia Lumia lines will have to install it via the OTA update feature. You can check your current firmware in the settings section.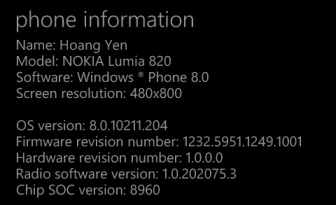 Initially, Windows Phone 8 switches from Wi-Fi to the slow mobile connection when the screen times out. This is a battery saving mechanism. However, frequently this is painful if you waiting for large background data transfers such as installing a new application.
1. Swipe to the left of the screen to access the app list, and choose Settings.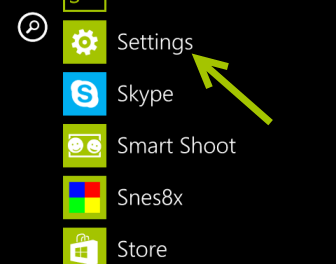 2. In the Settings screen, tap on the Wi-Fi option.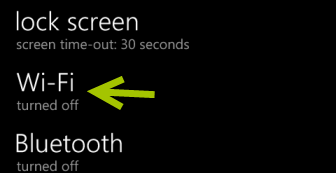 3. Once you are in the Wi-Fi section, tap on the advanced option to access more settings under the hood.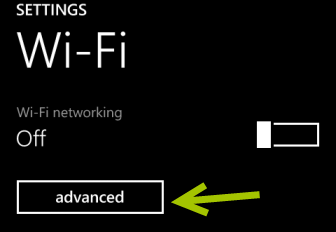 4. Put a check on the box next to the Keep Wi-Fi on when the screen times out option.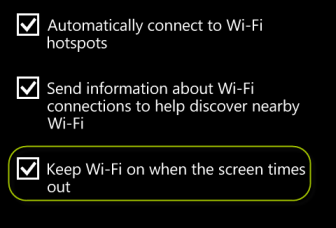 5. Now, your phone will be able to keep the Wi-Fi connection on even if the screen is off. To turn this feature off, just go back to the same option in Step 4, and uncheck it.