By default, whenever you add an account to the Windows Phone 8, the contact list of that account will be synced with the system automatically. All contacts from all accounts can be found in the People's single contact list. This can make the list cluttered and harder to manage because contacts from many accounts (such as Facebook) are not important enough to keep in the list. This tutorial will help you filter out the list to keep only contacts that matter to you.
In my phone contact list, I often have only contacts with phone numbers and contacts from my email account. Keeping my Facebook friends in the list is not necessary. Instead, I use a chat client to manage contacts from social networks.
1. Swipe to the left of the screen to access the app list, and launch the People app from there.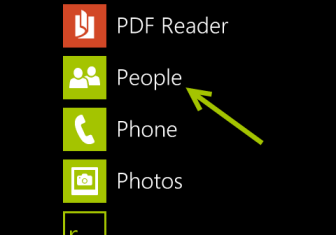 2. Access the menu of the app by tapping on the small dots icon. From the menu, choose Settings.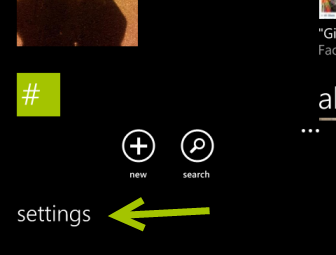 3. In the settings screen, tap on the filter my contact list button to access the list of all synced accounts on the phone.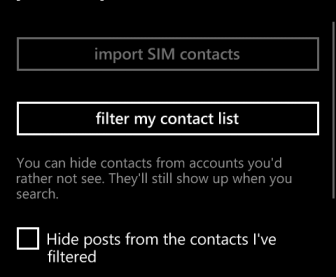 4. Uncheck the accounts that contain the contacts you want to hide from the list. When you are done, tap the check button at the bottom of the screen to save the changes.
5. Come back to the People's contact list to see the changes.