By default, the Maps app on Windows Phone requires an active internet connection to work because the data is not stored locally on the phone. To be able to use the phone offline, which is useful when the mobile signal is weak or when you want to save battery, you can choose to download a number of maps to your device.
1. From the live tiles screen of the phone, swipe to the left side of the screen to access the app list, and then choose Settings.
2. Once you are in the Settings screen, swipe to the left side of the screen again to switch to the applications settings. Tap on the maps option to access its settings.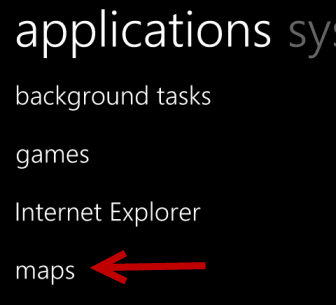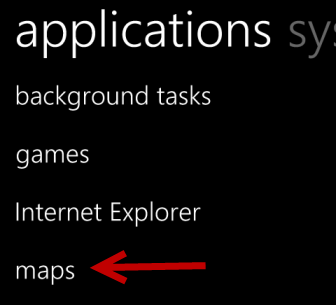 3. In the maps settings screen, you will find the download maps button below the Use my location option. Tap on it to go to the downloadable maps list.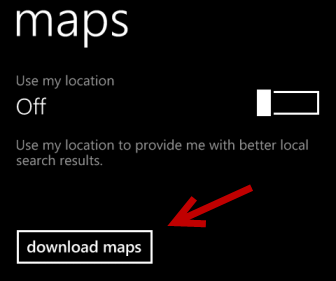 4. You will then be presented with a list of continents. Choose the continent in which you are located.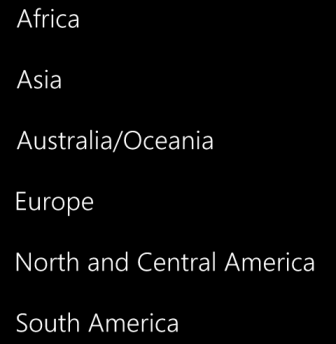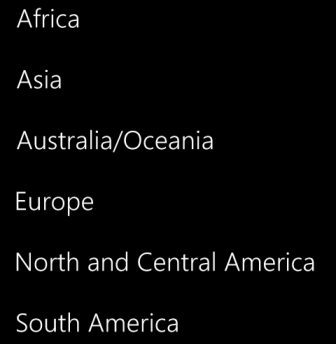 5. Choose your country from the list. The size of the map will be listed below the country name.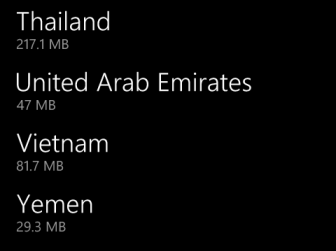 6. Once you tap on the country name, the map will be downloaded automatically.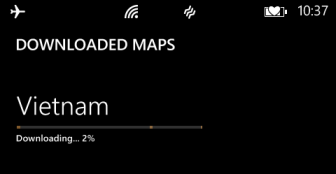 7. Please note that while the map is being downloaded, you cannot press the Back button. Otherwise, the download process will be cancelled. If you want to switch to another app to continue the work, tap the Windows logo first to jump out of the current screen.