A factory reset will restore your Windows 8 Phone back to its original state and is frequently used as a last resort troubleshooting procedure.
The Windows Phone 8 OS is very stable. However, like iOS and Android, a Windows 8 Phone device can develop errors that cause it to become unstable with frequent lock-ups or random reboots. Doing a factory reset will usually solve the problem. However, the process will erase all of your personal contents and should be considered a last option in the debugging pathway.
Want to sell your Nokia Lumia 920 or HTC WP8X? This process is an essential method of wiping your phone of private data prior to selling or returning your Windows Phone 8 device.
1. Access the Settings option from the live tile or from the app list.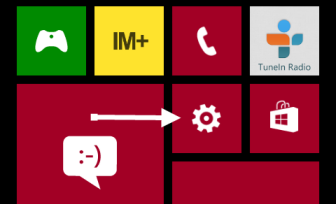 2. In the Settings page, scroll down to the bottom and choose about.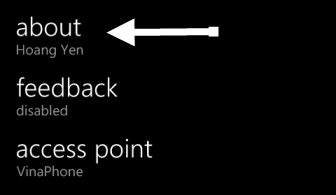 3. In the about page, there will be a reset your phone button at the bottom of the page. Click on this button to continue.
4. Choose Yes when you see the warning message. Please note that after the process is completed, all your personal content will disappear. Please do a backup before doing this. Purchased apps and media can be downloaded again from the Store.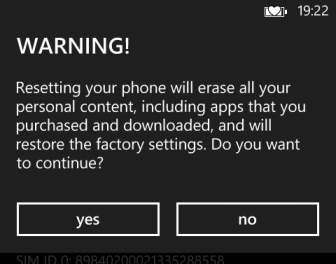 5. Wait for the phone to boot up and start the configuration process.
If a reset does not fix the problem, it is unlikely that you will be able to fix it. You should take the device to the store for further assistance.