As the number of applications in the Windows Store grows, it will be harder to find quality applications in your main language. Luckily, the Windows Store has an option to focus on applications with specific language support.
Many applications in Windows Store are developed for a small group of countries only. These applications will be camouflaged in a sea of applications from other languages. For example, if you are not an English speaker, all of those English applications will drown out applications from less popular languages and be difficult to find.
By following these steps, you can tell the Store application to focus more on applications from your preferred language.
1. Launch the Stores app from the Start screen. If the app is not pinned to the Start screen, you can find it using the Search feature.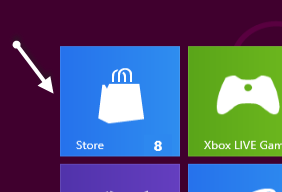 2. Press Winkey + C to open the Charms bar and choose Settings. Make sure that you have opened the Store application first, otherwise the Settings section for this app can not be accessed.
3. When the Store settings section appear, choose Accounts and preferences from the list.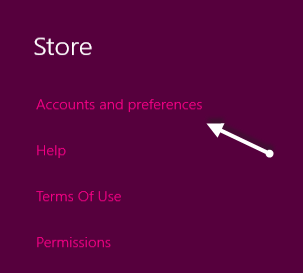 4. In the Accounts and preferences screen, scroll down to the Preferences section and set the Make it easier to find apps in my preferred languages option to Yes.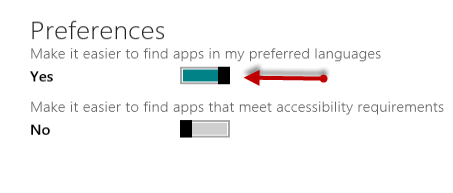 5. Close the settings screen and restart the Store app if necessary.