When browsing the Internet, often we come across interesting web pages that we want to open on our mobile devices when we are away from the computer. With the sync feature in Chrome browser, you can now access the same pages across multiple devices without hassle.
Obviously to use this feature you will need Chrome installed on the devices that you want to sync. Chrome version 19 or later is needed. This feature can be used on Chrome mobile to access open tabs on the computer and vice versa .
This tutorial will be divided into 2 parts. You will need to follow both of them to activate and use this feature.
Setting up the Chrome on the desktop
This should work correctly on any desktop version of Chrome including the Mac, Linux, and Windows versions.
1. Launch Chrome browser.
2. Click the small wrench icon at the top right of the browser interface to show the menu and choose Sign in to Chrome.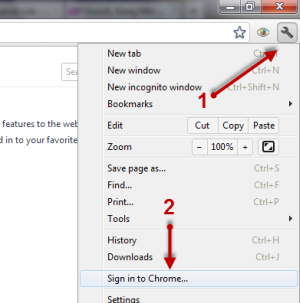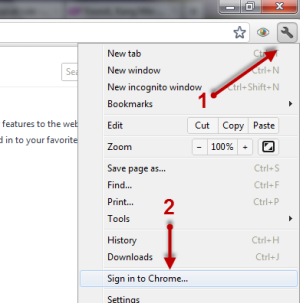 3. Fill your Google account and password in the appropriate fields and click Sign in.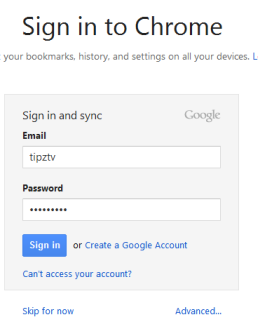 4. When you have signed in to your account, Chrome will ask you to choose the sync mode. The default mode will sync everything include the Open tabs feature that we need. However, to make sure that this option is checked, you can click the small wrench -> Settings -> Advanced sync settings…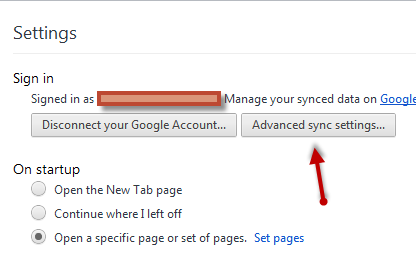 5. Make sure that the Open Tabs feature is checked.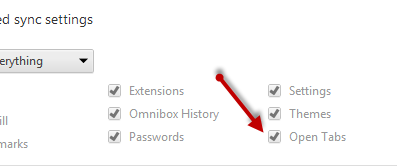 Setting up Chrome mobile
1. Launch Chrome app on your mobile.
2. Sign in to the same account that you use on Chrome desktop.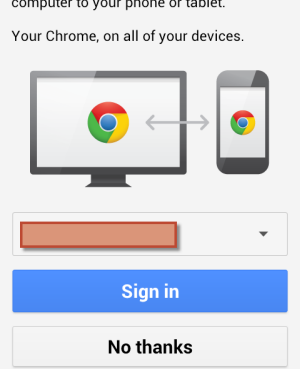 3. If succeed, you will be notified with a small window at the bottom of the screen like in the screenshot below. Simply click X to dismiss this notice.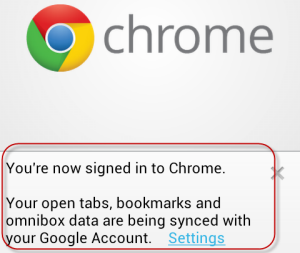 4. Make sure that the Sync feature is turned on or this feature will not work. You can check whether it is turned on or not by going to the Settings page -> choose the synced account.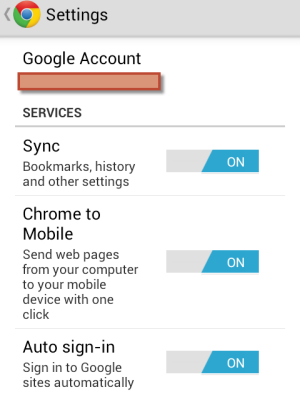 5. Now, you can access the open tabs across devices by going to the Chrome's menu -> Other devices.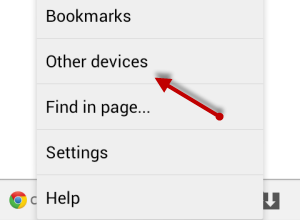 6. You will be presented with a list of active devices. The tabs that are currently opened on the devices will be shown right under the device's name.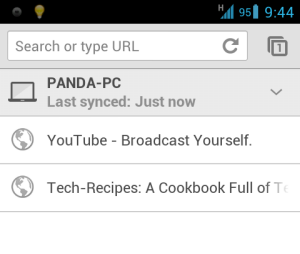 7. You can also access the current open tabs on your mobile device on the Chrome desktop version. Just open a new tab and click Other devices at the bottom of the window.