USB hardware access is one of the most forgotten security vulnerabilities. Locking out USB is an essential security measure in many circumstances.
Blocking access to your USB port when not in use can be beneficial if you use your computer for confidential reasons. With portable and silenced key-loggers becoming popular, you can easily become a victim of such an attack. Often USB storages devices are used in corporate espionage when stealing large volumes of data. In public access terminals, USB access often can be used to run and plant an endless number of hacking applications.
This simple registry hack will disable all USB storage devices. Fortunately, your mouse and keyboard will still work.
1.From the Start screen, search for regedit, and open it up.

2.Once the Registry Editor opens, navigate to USBSTOR area by following the path below:
HKEY_LOCAL_MACHINE\SYSTEM\CurrentControlSet\Services\USBSTOR
3.When you are in the USBSTOR area, double-click on the Start DWORD.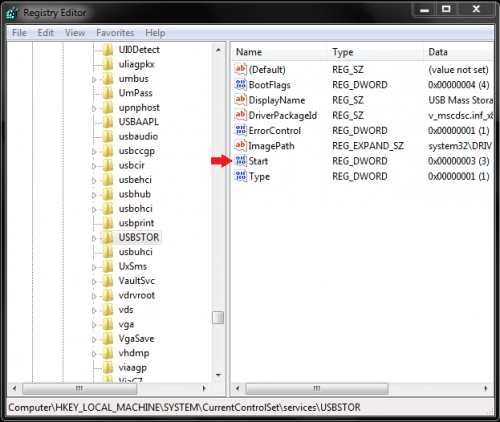 4.Now, set the data value to 4, and click OK.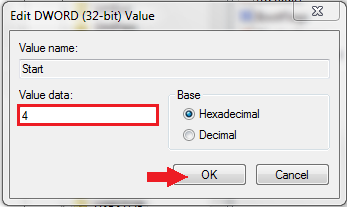 All of the external storage devices have now been disabled. To reverse this, follow the steps above, and change the Start DWORD value back to 3.