The frequently "checking for solutions" notification is typically more annoying than helpful. Disabling the Windows 8 Action Center with prevent these notifications from occurring.
The Action Center is an excellent idea. When an error occurs, the data is sent to Microsoft. After enough errors can be analyzed, solutions are created and delivered to the user. The problem is that the hit rate for solutions is very low. Most users want to restart their work as soon as possible without waiting for the Action Center to execute.
Disable Specific Action Center Notifications
1. Click on the white flag icon in the status notification area.
2. Select Open Action Center. You can also get here by searching for Action Center from the classic Control Panel.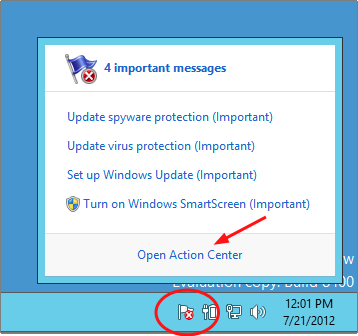 3. When the Action Center opens select Change Action Center settings.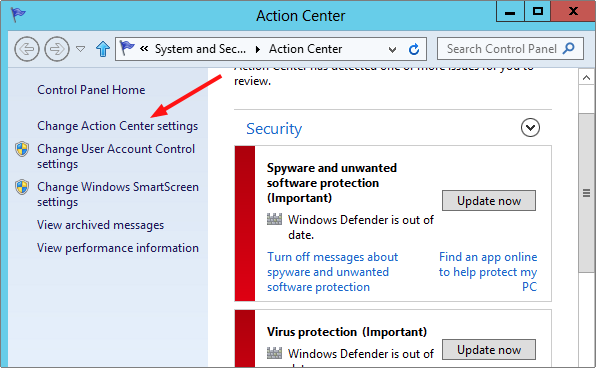 4. Select the messages that you would like to be disabled. You can uncheck all of them to completely disable the notifications. On some systems, you may not be able to disable every single notification. Press the OK button when you are done.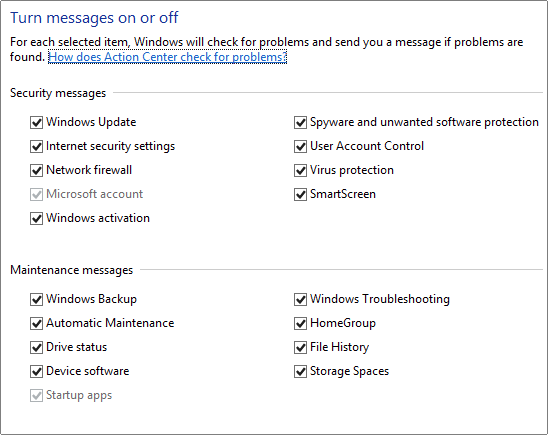 Disable Action Center from Taskbar
The Action Center and the associated notifications can also be disabled through the classic Control Panel.
1. Access the classic Control Panel.
2. Search for Notifications and select Remove icons from notifications area (system tray) on the desktop.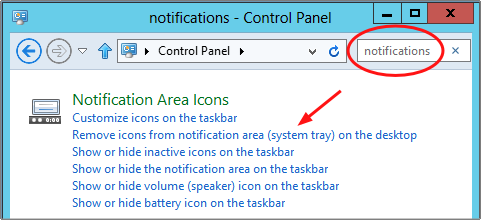 3. Select Hide icon and notifications from the Action Center area.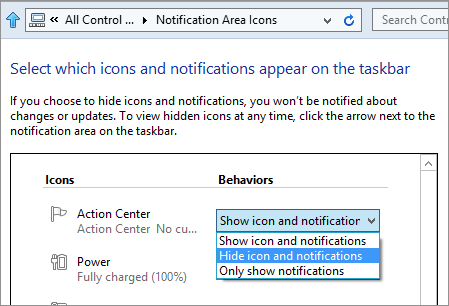 4. Press the OK button.