With Windows 8, users can use their Microsoft Account to log in to the system. This makes syncing and sharing settings across multiple devices very easy. However, you may want to limit how settings are synchronized between computers.  In this tutorial, we will learn how to manage and limit what is synced within Windows 8.
Previously, I have covered how to use a local account instead of Microsoft Account to log in to your Windows 8 system. That technique is a good method for completely disabling the sync feature. By using this technique, you can fine control and adjust which information Window 8 syncs between your systems.
1. Press Ctrl + C to open the Charms bar and click the Settings icon.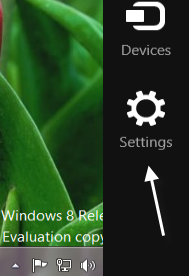 2. Choose Change PC settings when the bar slides out.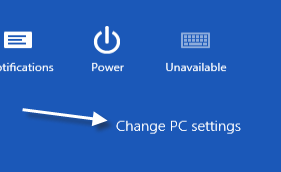 3. When the Settings screen appears, find the Sync your settings option on the left side and click on it.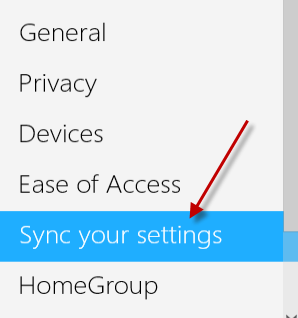 4. In this section, you can choose to turn off the sync settings feature if you wish. The option can be found at the top of the screen.

5. Right under the Sync your settings option, there are several sync settings for your to mange. You can turn the settings that you do not want to sync off by moving the slider to the left side. Available settings to manage are: Personalize, desktop personalization, passwords, ease of access, language preferences, app settings, browser, other windows settings.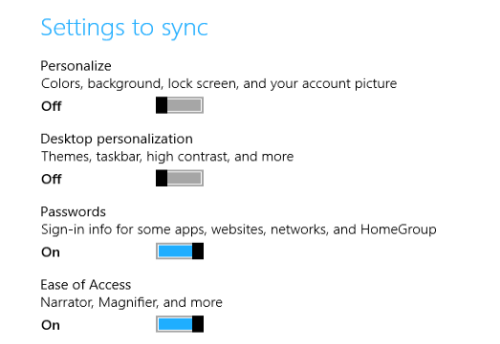 6. You can also choose to sync the over metered connections if you have other computers in the house that are using the same internet connections. This settings is turned off by default.