Your Start screen can get cluttered with all sorts of notifications from various apps. Some are more useful than others. In this tutorial, I will show you how you can hide those notifications that are less important to you so that the more essential ones stand out.
1.Move your cursor to the top right corner of the screen to bring up the options bar. Select Settings.

2.Click on Change PC settings.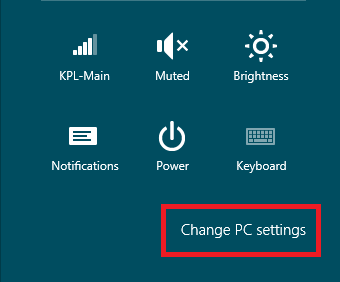 3.Under PC settings, click on Notifications.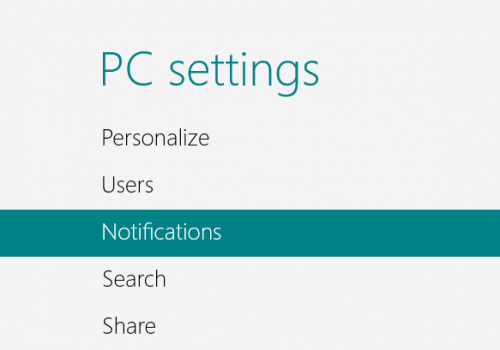 4.Under Notifications, make sure that Show app notifications is set to On.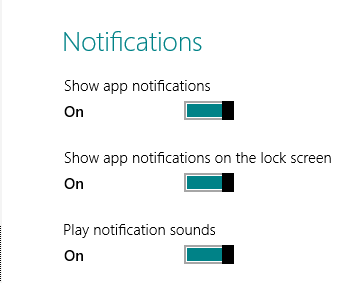 5.Now, choose which apps from which you want to receive notifications, and turn off those that you do not want to see.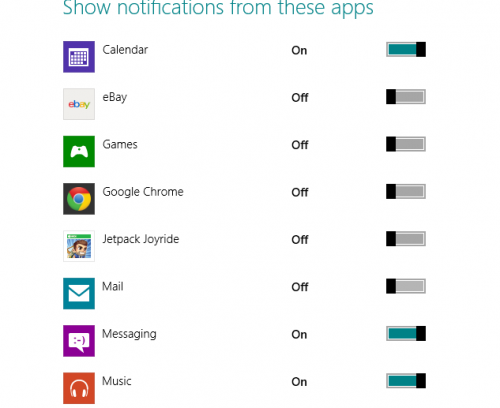 You should now notice that the notifications are only displayed for the applications that you have chosen. This should clean up your Start screen and help you focus on what is actually important.