If you have a restricted amount of monthly bandwidth, this tech-recipe will be useful for you. I will show you how to set the allowed monthly data usage for tile updates on your Start screen.
Tile updates can contain a large amount of information and data. For people with near limitless bandwidth this is not a problem. For users that depended on mobile internet or other limited bandwidth options, these tile updates can be extremely expensive. Just like checking how much data your session uses, you can save a lot of money by limiting the amount of data pulled down by Windows 8 for your tile updates.
1.Make sure that you are on the Start screen of Windows 8. Then drag your cursor to the top right corner, and select Settings from the slide-out menu.

2.Under settings, click on Tiles.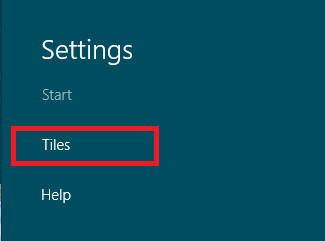 3.Click on the expand arrow under Data used for tile updates.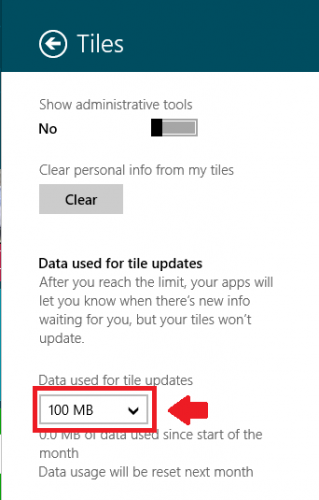 4.Now, select the amount that best fits your monthly plan. For this tutorial, I will select 100 MB.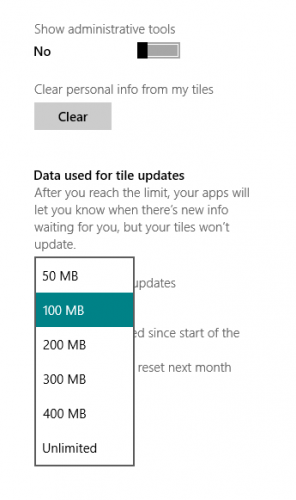 You can go back to these settings at anytime and edit your monthly usage allowance.