Multiple applications can open the same file types. If you find yourself using the same application repeatedly, you should just set that application to open whenever you double-click on that type of file.
You can always go through the hassle of opening a file with a different application using the "Open With" option. However, that is very inefficient and gets annoying very quickly. Using the Photos app as an example, I will show you how you can change which application opens a specific file type when you select it.
1.First, make sure that you are on the Start screen of your OS. Right-click anywhere on the Start screen. Then click All apps in the bottom right corner.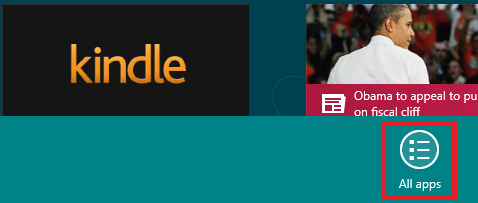 2.Scroll to the right until you find Default Programs. Click on it.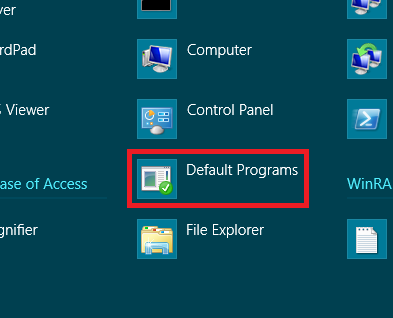 3.Click on Set your default programs under the window Choose the programs that Windows uses by default.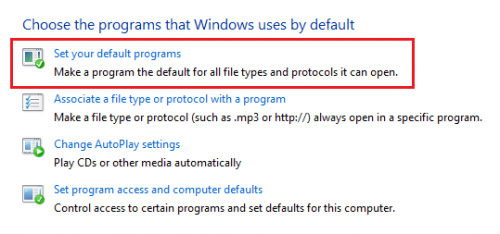 4.Under Programs, find the program that you want to edit. Then click Choose defaults for this program on the right side of the screen.
5.Now, select the file types that you want to open with this program. When you have finished selecting the file types, click Save.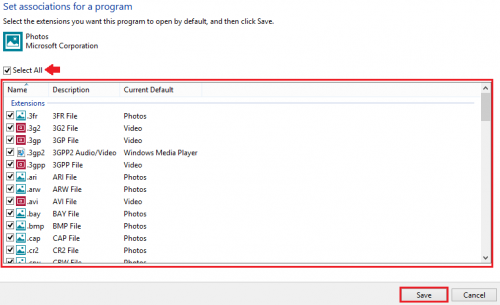 After clicking the Save button, Windows 8 will remember which application you wish to set as the default option when opening that specific file type.