A lot of software packages are downloaded as an ISO image to be burned to CD or DVD. Windows 8 lets you mount these files so that you can use them without having to burn them to disc first.
1. Right-click the desired ISO image.
2. Select Mount.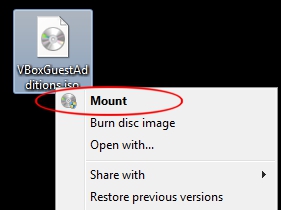 The mounted image will now show up as a removable storage device when you go to Computer. Now it acts just like a burned disc as it allows you to install the software package normally.
To unmount the image, go to Computer and right-click the mounted image. Select Eject.