By default, when photos look like you, Facebook will autosuggest tagging you. Being tagged in photos makes some people quite uncomfortable. While there is currently no way to disable photo tagging completely, you can stop having your name suggested every time a friend comes across a picture that looks like you.
1. Go to Facebook and login to your account.
2. Go to the upper-right corner of the page, click Account and select Privacy Settings.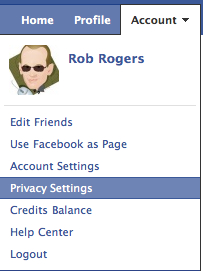 3. When the Choose Your Privacy Settings page comes up, click Customize settings.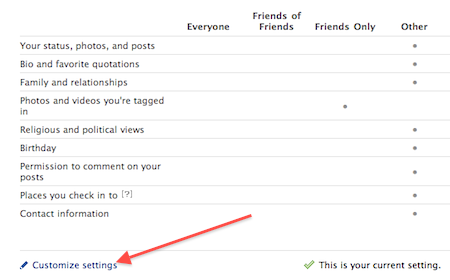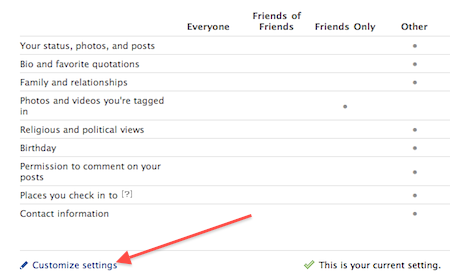 4. Scroll down to the Things others share section. Find Suggest photos of me to friends and click the corresponding Edit Settings button.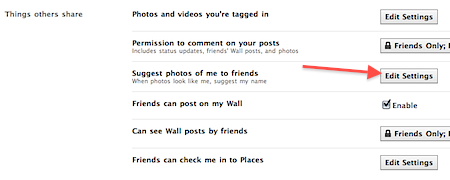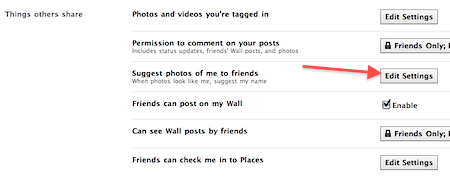 5. When the Photos: Suggest Tags window appears, find Suggest photos of me to friends and click the Enabled button.
6. Select Disabled from the dropdown.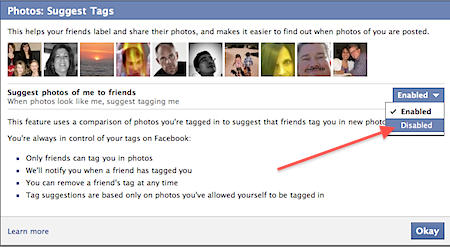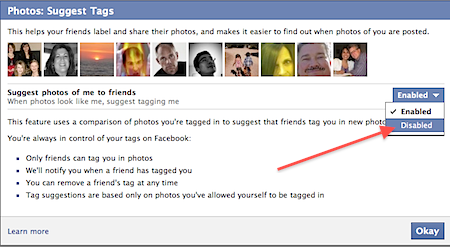 7. Click the Okay button.