By default, Windows will check for, download, and install necessary update files during the automatic maintenance process. Since everything happens automatically, unwanted updates may be installed without your consent. In many cases, the update may crash the whole system or cause incompatible software issues that have never happened before. To prevent these situations, you can disable the automatic update feature. If you used Windows 7 or 8 in the past, the process is pretty straight forward. However, things have changed in Windows 10. Now, the option to turn off automatic updates is not in the Control Panel anymore. You have to dig deep into the Group Policy Editor to do it. Continue reading to find out how.
Unlike previous versions of Windows, it is not possible to prevent Windows from downloading update files anymore. Inside the Settings app, there are only options to install updates automatically and at system boot time (Notify to schedule restart).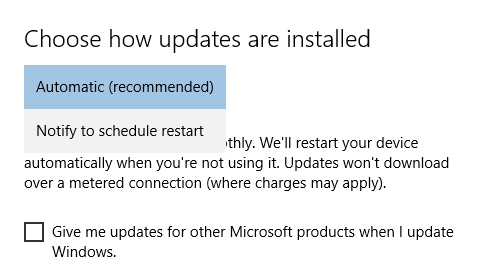 Please note that this tutorial is written for Windows 10 Pro and Windows 10 Enterprise. It will not work on Windows 10 Home edition since Microsoft has disabled the feature.
You must be using an Administrator account to enable or disable automatic updates.
1. Type Group Policy in the search box on the taskbar, and then select the Edit group policy option at the top of the result list.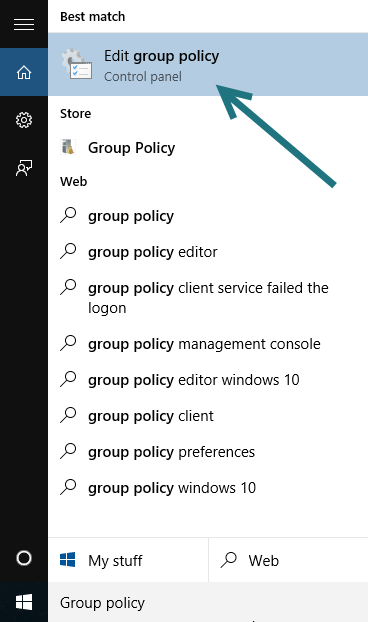 2. In the Local Group Policy Editor window, navigate to Computer Configuration/Administrative Templates/Windows Components/Windows Update. On the right side of the window, find the Configure Automatic Updates option. Double-click on it to continue.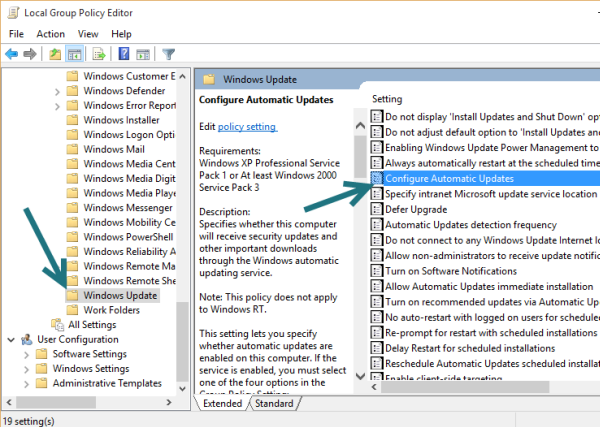 3. In the new pop-up window, change the setting from Not Configured to either Enabled or Disabled.
If you still want Windows to check for downloads and then ask for your permission to download and install, set it to Enabled, and change the Configure automatic updating option to Notify for download and notify for install.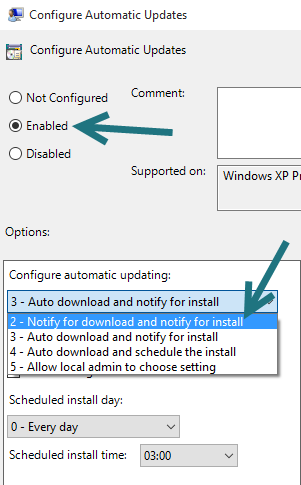 If you want to disable the Windows Update feature completely, simply change the setting to Disabled.
4. Click OK to save the changes.