I often want to save my Office files to individual project folders. Changing the default save locations for my Office applications improves my workflow and makes my file organization much easier. This tech-tutorial will provide the steps need to change the default file save location in Microsoft Word, PowerPoint, and Excel.
1. Launch Microsoft Word, PowerPoint, or Excel 2010.
2.Go to File->Options.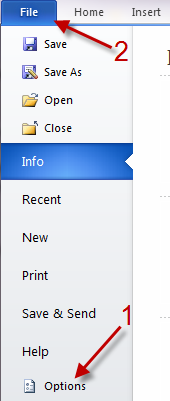 3. In the Options window, switch to Save and look for Default save location option. Change its path to your folder by clicking on Browse…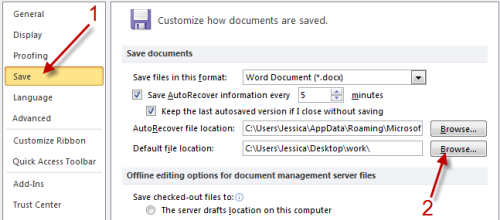 Note: Powerpoint and Excel users may not have the Browse… button so you have to provide the full path in Default file location. After that, jump to step 5.

4. When the new window pops up, point it to your folder and hit OK to save the setting.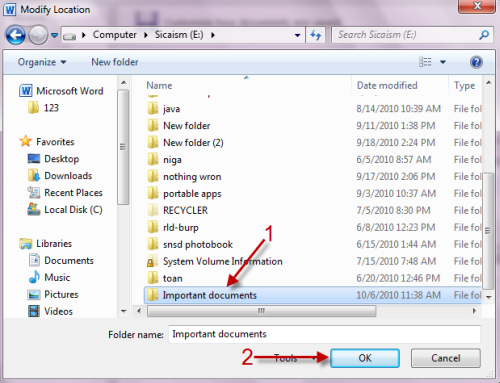 5. Click on OK in Options window.
From now on, when you save documents, the Save as window will automatically jump to your set folder.