After using Windows for a long time, the desktop may become cluttered. Frequently, installed software will place icons on the desktop. Many of us place our downloaded files there for easy access. If the clutter on your desktop is too much, you can quickly and temporarily hide all icons from the desktop if you wish.
Many people put tons and tons of icons on their desktops. The clutter drives me crazy. If I'm forced to use one of these icon-hoarder desktops, I will use these directions for temporarily hiding all the icons from the desktop.
Right click on the desktop.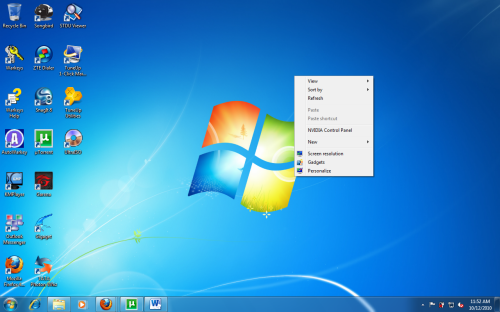 Go to View.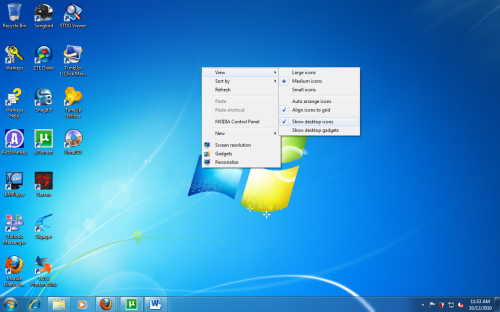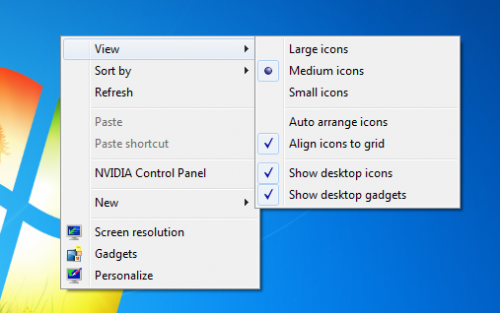 There's an option "Show Desktop Icons".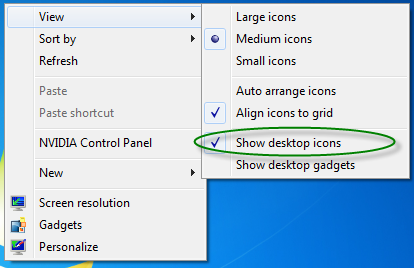 Un-check it.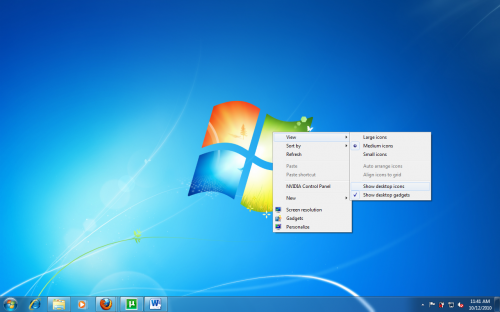 And we are done – pollution free desktop.
If you want to return the icons, just reverse the process.