Using bullets is a great way to present your list in a document. However, the bullets which come with Microsoft Word are pretty limited. By creating and importing a custom bullet, you can make your document more professional and unique.
Even through a bullet is just a tiny part of the document, making it unique to suit the overall theme can create that perfect impression for your audience. In our example below, we are adding a subtle earphones bullet to a document about mobile music production.
Importing and using a custom bullet in Word can be done by following these steps.
1. Launch Microsoft Word and open your document.
2. Right-click on an empty space of the document and choose Bullets -> Define New Bullet.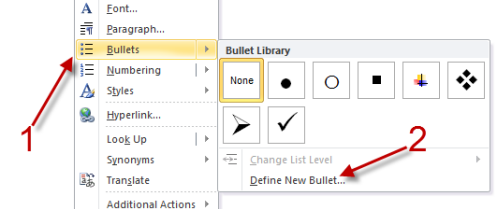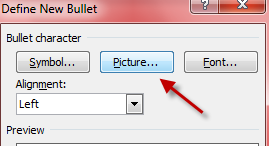 3. In the Define New Bullet window, choose the Picture option which can be found under the Bullet character section.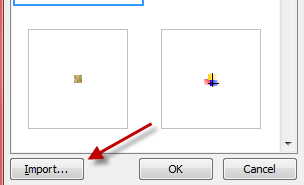 4. You will then be taken to the bullet pictures list. To import your own bullet, click Import.
5. Use the pop-up explorer window to choose your image and click Open.
6. Choose the newly imported bullet from the Bullet picture window by double-clicking on it.
7. After choosing your new bullet, you can preview it in the Define New Bullet window. If you are not satisfied with the result, just repeat step 3 to 6.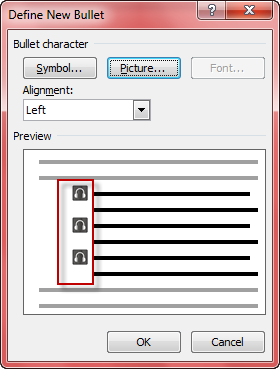 8. Click OK to save the change and come back to the document.