Are you in search of a reliable Java website hosting service? Congratulations! You search ends here. In this post, we will introduce the top 5 globally recognized Java web hosts that have earned trust within the web hosting industry and are being loved by millions of users across the globe.
However, before you jump into this list, we would like you to know features of Java Programming language. (If you're already aware of them, you may skip this section and jump straight into the list.)
Developed by Sun Microsystem, Java is a popular programming language available today. It has taken many features and syntax from other programming languages, including C and C++. The language is used to develop a wide range of client-server based applications.
Some of the features of Java Programming Language are:
-In Java Programming, everything is an object. You can easily extend it as an object-oriented language.
-Unlike C & C++, Java is an independent platform.
-It is a portable language that you can run on any platform. Moreover, the file generated by Java Compiler can be run on any platform using an interpreter.
The last thing, the language is easy to learn and designed to be simple. Now, let's take a look at some of the most preferred Java hosting providers.
# 1 A2 Hosting

A2 Hosting needs no introduction. One of the most popular hosting providers, A2 Hosting offers a huge selection of web hosting services. And Java web hosting is one of them. They have an entire section dedicated to it. They have 3 plans under this section that are: Entry, Mid, Elite. Each plan has designed to suit different pockets and hosting requirements.
The basic plan (Entry) starts $6.59 for a month that includes 20 GB of storage, 512 MB RAM, 1 Core, 2 TB Transfer, Free SSD, and root Access. While their premium plan (Elite) that costs $19.76 per month offers you 50 GB storage, 4 Core and1 GB RAM.
Speaking of their Mid Plan, it comes with 30 GB of storage, 1 GB RAM, 1 Core at price of $13.18/per month.
A2 Hosting is known for its state-of-the-art SwiftServer Platform that can easily host Java web application of any type. No matter how robust your java websites and applications are, they will work perfectly on their servers.
Their Java hosting is quite a user- friendly. You can set up your Java applications with a few mouse clicks using Webuzo. For developers, the provider offers root access that lets them edit all their server files. Perhaps, this is the reason why A2 Hosting is considered developer-friendly Java hosting provider.
#2 HostGator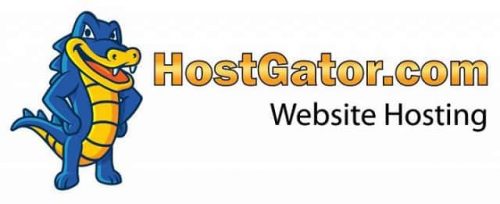 Over the years, HostGator has evolved into one of the top hosting providers in the industry. They have a huge selection of hosting services catering to different needs. From shared hosting to cloud hosting to dedicated hosting, at HostGator you get all the services under the one roof.
HostGator is also well-known for their Java hosting as well but that is not available with all plans. Users can only install Tomcat on dedicated and VPS servers using the HostGator admins. However, you have the option to choose between Windows or Linux server.
For Windows, Tomcat is installed as an add-on in Plesk while for Linux as a cPanel. At no extra cost, administrators can install Tomcat versions 5.5 or 7 on Windows dedicated server while for Linux VPS or dedicated server only Tomcat 7 is allowed.
To run Java applications, HostGator suggests to pick up their VPS Snappy 2000 plan and above. Talking about the plan, it gives you 2GB of RAM, 2 Cores CPU, 120 GB of disk space and 1.5 TB bandwidth. The plan starts at $29.5 for a month and also includes two dedicated IP addresses as well.
Apart from this, you also get a full root access for script installation and custom applications. The good part about their VPS service is that you get an award-winning support and automatic backup that ensures your data is safe and secure.
#3 Host1Plus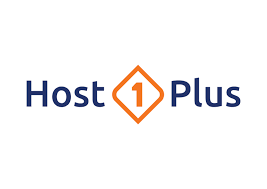 It is another top hosting providers on the list that competent enough to work with Java software and application. Since java goes perfectly with VPS server, let's take a look at the Java plans and packages. Sometimes, you can get discount up to 20% on their Java hosting if you choose their plan for longer than 3 months.
Their VPS hosting starts at as low as $15.00 per month and goes up to $66.00 for a month. With the basic plan called 'Amber', you get 2048 MB of RAM, 40 GB disk space and 1TB bandwidth. Some of the features of Host1Plus' VPS are:
-DNS Management
-Full Root Access
-SSD Caching
-Ipv4 and Ipv6 support
-RAID data storage
-500 Mbps uplink
#4 SiteGround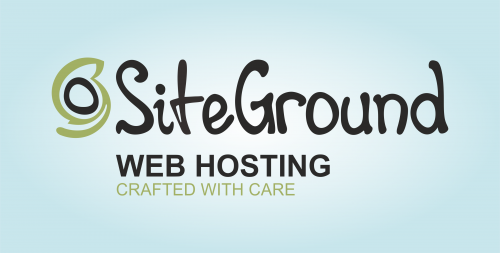 SiteGround has a wide range of hosting services for different sorts of website sizes and hosting requirements. However, when it comes to Java hosting their services are quite limited. For example, their shared hosting plans don't feature Java and Apache Tomcat.
Nevertheless, you can install Java software on their dedicated server using root access. But remember only the owner of a dedicated server can complete this installation process.
#5 JavaPipe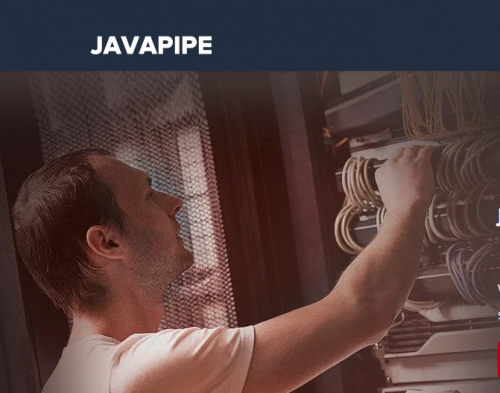 This list of top Java hosting providers could not be completed without mentioning JavaPipe. The company has been offering hosting solutions for Java Websites for a pretty long time. Their Tomcat-based java hosting is combined with the power of the Cloud to offer a complete control and redundancy. Moreover, it makes managing and maintaining Java websites exceptionally simple even for beginners.
When it comes to Tomcat, JavaPipe supports versions 6, 7 and 8.
Conclusion
These are some of the renowned web hosting providers support Java application and software. You may choose the one that suits your requirement and budget. And, if you know any other popular Java web hosting provider that we have missed let us know in the following comment section. We will be glad to hear from you.