Twitter Trends are a great alternative to turning on your television to see the news. They, too, keep you in the loop about what's happening worldwide at any given time. You can tailor trending content according to your location. Twitter trends not only contain hashtags, but after latest successful updates, trending topics are also included. There are various actions you can take on Twitter trends. Some other useful options exist for each trending hashtag that appears on your Twitter, too. Keep on reading if you wish to learn more about how to take actions on Twitter trends via Twitter app for Android.
Setting Location for Twitter Trends using the Android App
1. Sign in to your Twitter account from your Android device's app.
2. Tap Explore.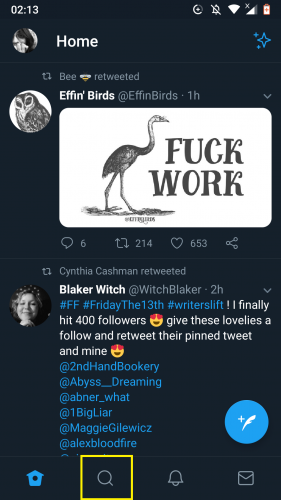 3. Tap on Settings icon.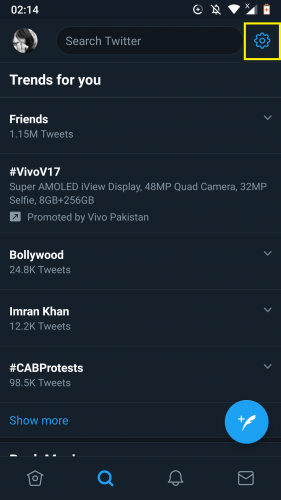 4. Deselect Trends for you option.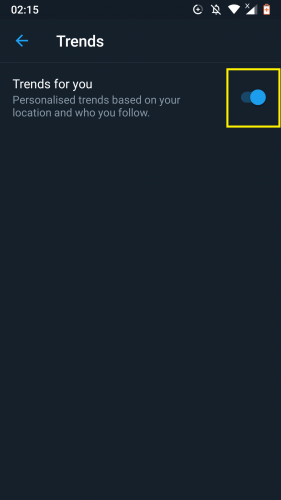 5. Tap on Trends location.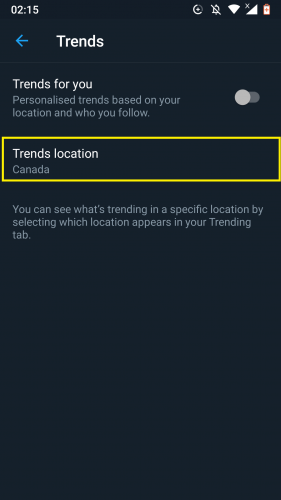 6. Choose your location.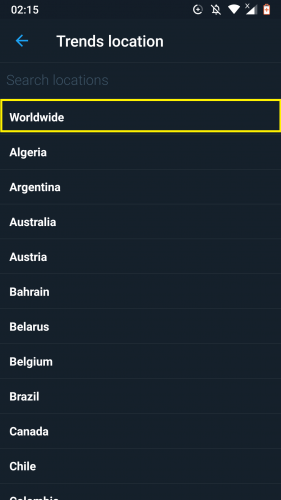 Taking Further Actions on Twitter Trends
1. Tap on downward arrow against a Twitter trending hashtag.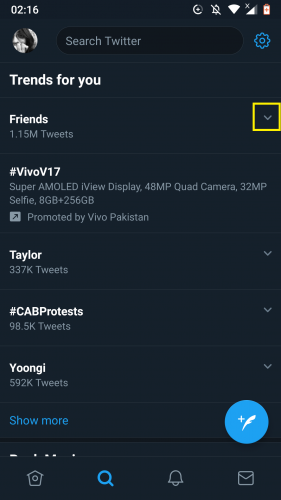 2. Select desired option from the list.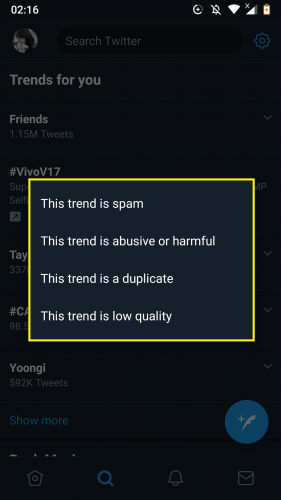 3. To hide a trending topic, tap on the downward arrow against it.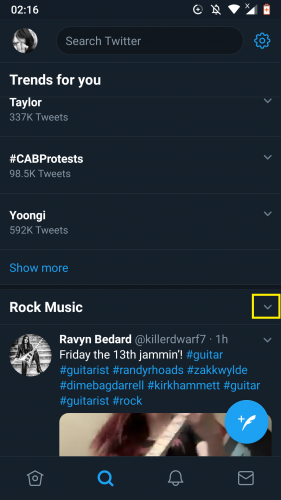 4. Tap on hide.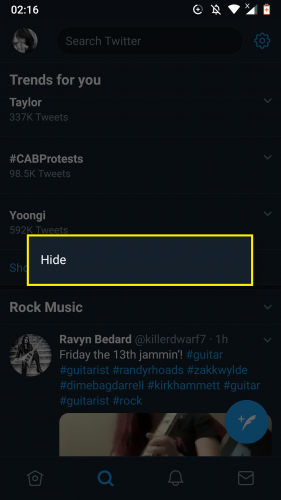 5. To see more of a trending topic, scroll down to its content and select Follow.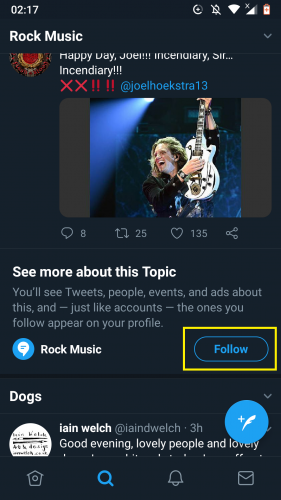 6. You will see following prompt. To view followed topics, tap your Topics.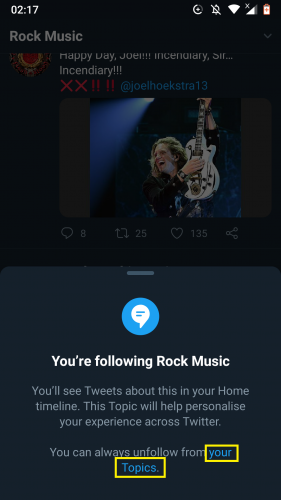 7. To unhide a topic, tap on Undo after hiding it (steps 3 and 4 above).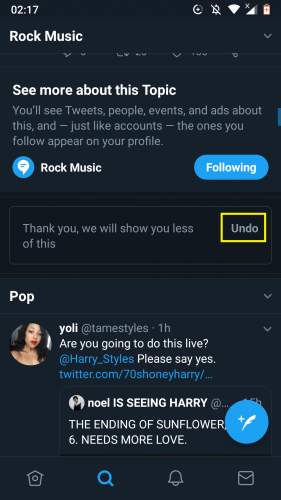 More on Twitter Trends
Twitter "trends" include both individual hasthags and topics. You don't necessarily have to set your actual location to view related trending content in that region. Setting the location to "worldwide" is something users find most helpful these days.
That way, you get to view trending topics and hashtags from all over the world, not just a specific place.
Working with Twitter trends through a web browser is pretty much the same as working through Android app. However, there's a slight difference. There is an additional option in browser version of Twitter trends. Clicking downward arrow against a hasthag brings up a list of options containing a 5th one. This isn't present in Twitter app. It reads "the associated content is not relevant."
Frequently Asked Questions about Twitter Trends
How are trends determined?
Algorithmically. It identifies topics that are popular now, rather than topics that have been popular for a while or on a daily basis. They're based on who you follow, your interests and location.
Are trending hashtags and topics related?
Algorithmically, trends and hashtags are grouped together if they're related to the same topic.
What happens when I click/ tap on a trend?
You'll be redirected to Twitter search results for that trend. To see what people are saying about a previous trend, perform a search for that keyword.
How can I participate in a trend?
Post a Tweet/retweet including exact word/phrase as it appears in the trends list.
Are there rules for trends?
Yes. Trends shouldn't include profanity, adult content or hate towards any religion/race/gender, etc.
Do trends have descriptions?
Below some trends, you may see the approximate number of Tweets associated with the trend, or personalized context such as who in your network is Tweeting about it.