The 'Windows 10' Archives
Posted June 23, 2017 by Leomar Umpad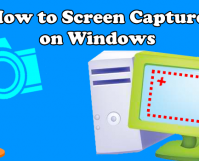 By default, Windows does not have any utility that can record your computer's screen. Windows 10 came close to the idea with Game DVR. However, the feature can only record app videos. Outside of an app, Game DVR will not function. Tech-Recipes has a detailed tutorial on recording app videos on Windows 10 using Game […]
Posted May 3, 2016 by Leomar Umpad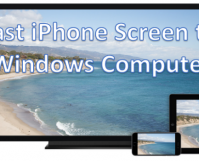 Airplay allows you to stream multimedia files such as photos, music, and videos from your iPhone to Apple TV, AirPort Express, or other Airplay-enabled devices. It comes in handy when you want to stream the contents of your phone's screen to a larger screen. By default, only Apple devices support Airplay. You can get an […]
Posted April 7, 2016 by Leomar Umpad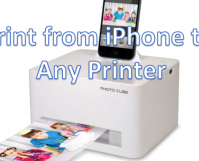 For those who have a supported printer, printing directly from an iPhone to an AirPrint-enabled printer is a breeze. For those who do not have a printer that is AirPrint compatible, never fear; all is not lost. Even if your printer does not support AirPrint, you can still print from an iPhone to any local […]
Posted March 23, 2016 by Leomar Umpad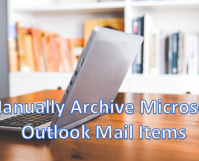 Microsoft Outlook is one of the best mail applications for Windows. The more you use it, the more comfortable and intuitive it becomes. However, over the course of a few months, you may notice that your mailbox piles up and your Outlook's processes start to slow down. You may also experience email corruption and data […]
Posted March 8, 2016 by Leomar Umpad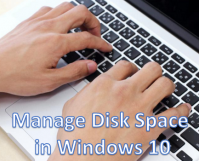 For moderate to heavy users, running out of computer storage space is not uncommon. With all the downloaded files, photos and videos on your computer, you may soon find that it is running out of disk space. In your efforts to get rid of unwanted files and programs, you will quickly realize that going through […]
Posted January 30, 2016 by Leomar Umpad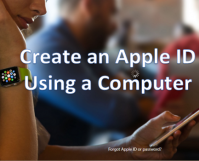 An Apple ID is required for you to enjoy all of iPhone's services such as the App Store, Game Center, iCloud Drive, iTunes, Apple Music, and Apple Pay. There is a common misconception that you can only create an Apple ID using an iPhone, a Mac or through iTunes. You can, in fact, create a […]
Posted October 5, 2015 by Leomar Umpad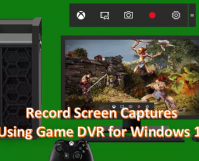 Windows 10 is focused more on applications, especially gaming apps. With the integration of Xbox into Windows 10, Microsoft now pushes PC gaming to a whole new level. Windows also offers a convenient way to record your games so that you can easily capture your gaming adventures and share them with the world. The Game […]
Posted September 19, 2015 by Lê Hoàng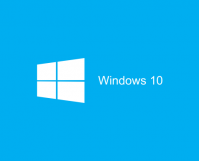 From Windows 10, Microsoft has changed the expanded taskbar clock from the analog style to a more modern one which matches the system theme. If you do not like the change and prefer to use the previous style that had been there for years, follow the steps in this tutorial.
Posted September 18, 2015 by Ashley Blood
Enhancing the colors captured in digital photography is easy with the Windows 10 built-in Photos app. Photos has four color editing tools which give you a considerable amount of control over the coloring of your photos. Continue reading to learn more about how to use them.
Posted September 18, 2015 by Ashley Blood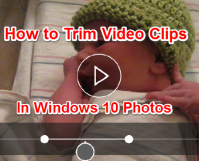 Do you want to trim your awkward laugh out of the beginning or end of an otherwise great video or pull out short highlights from a filmed sporting event? The Windows 10 built-in Photos app has a video clip trimming tool Though it is not the best video editing software but good for basic editing. that is […]
Posted September 17, 2015 by Lê Hoàng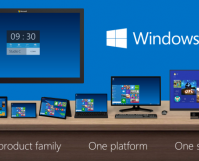 By default, Windows will check for, download, and install necessary update files during the automatic maintenance process. Since everything happens automatically, unwanted updates may be installed without your consent. In many cases, the update may crash the whole system or cause incompatible software issues that have never happened before. To prevent these situations, you can […]
Posted September 16, 2015 by Ashley Blood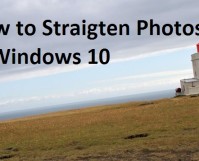 Do you have pictures of neat, straight buildings that look like the Leaning Tower of Pisa? How about a group picture where the ground and people look like they are tilted 10° to the right? Holding your camera perfectly level can be difficult if you do not have a tripod. Fortunately, the Windows 10 Photos app comes […]