Powerpoint 2010: Remove all notes from slides at once
Posted October 30, 2010 by Lê Hoàng in Microsoft Powerpoint
In Powerpoint, people often use the notes function to record additional information. When these documents are shared, you may not want them to also see these notes. Instead of removing the notes one by one, these directions will remove all notes from your slides at once.
1. Open your Powerpoint document.
2. Go to File->Check for Issues->Inspect document.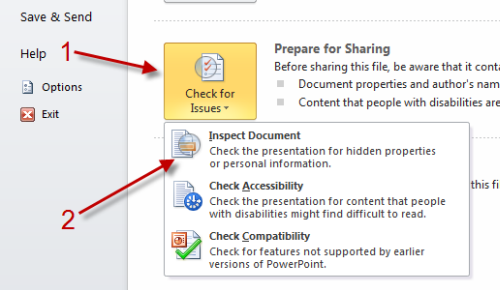 3. A new window will pop up and ask if you want to save your document. Because our main aim is just to remove all notes, saving a document is may not necessary at this part, so we can choose No.

4. In Document Inspector window, check on Presentation Notes and hit Inspect.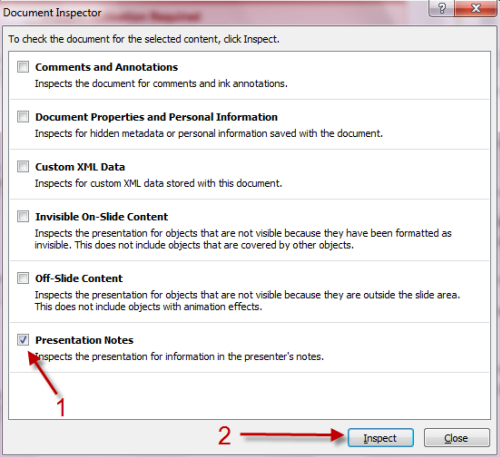 5. If the Document Inspector found any notes, it will notice you like below. Just choose Remove all to remove all notes and hit Close.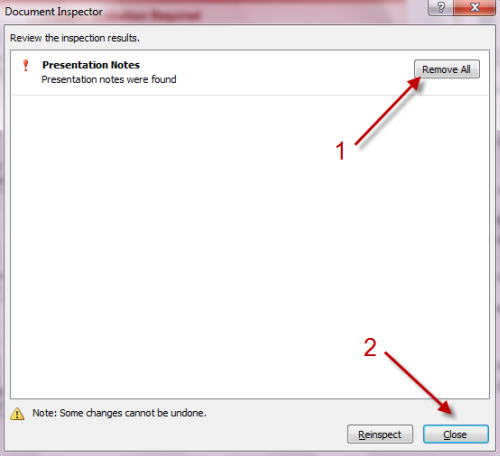 6. You can now save your document. Just click on Save button or press Ctrl+S

When not creating exciting new Android games, Lê Hoàng is here crafting tutorials, tweaks, and fixes for your enjoyment.
View more articles by Lê Hoàng
The Conversation
Follow the reactions below and share your own thoughts.