Gmail: Automatically go to Priority Inbox when Signing In
Last Updated on
Gmail has just rolled-out the priority feature that can be used to automatically sort your email by importance. By default, when you sign in your account, you are redirected to your old Inbox. This tutorial shows how you can set your Priority Inbox as your main inbox so you can see important emails right away!
1. Sign in your Gmail account.
2. Go to Settings->Priority Inbox.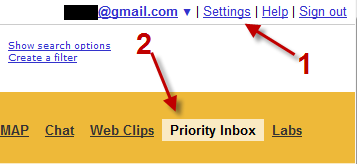 3. Head to Default inbox option, choose Priority Inbox from the drop down menu.

4. Click on Save changes to save setting. Now, everytime you sign in your account, you will be taken to the Priority Inbox.
When not creating exciting new Android games, Lê Hoàng is here crafting tutorials, tweaks, and fixes for your enjoyment.
View more articles by Lê Hoàng
The Conversation
Follow the reactions below and share your own thoughts.