How Do I Block Apps from Using the 3G Connection on My iPhone?
Posted February 26, 2015 by Lê Hoàng in Apple iPhone
Today, most free games on the App Store have ads in them. Many of them contain video ads, which eat a lot of your 3G bandwidth. If you are not using an unlimited data plan, these video ads may cause your monthly bill to increase since they use more data than static-image ads. To avoid this situation without having to turn off the internet when you play games, you can block them from accessing the internet when you are on 3G. Here is how to do it on your iPhone without using any third-party software.
1. Go to the Settings app.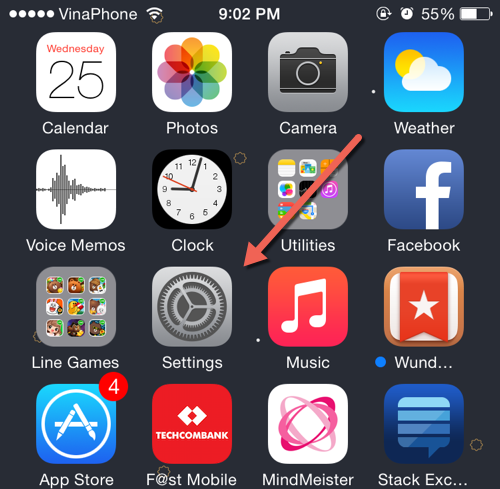 2. Inside the app, select the Cellular option in the first section.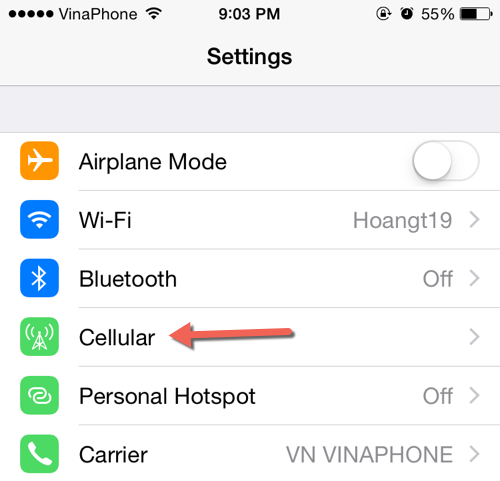 3. Make sure that the Cellular Data option is turned on, or you will not be able to change any other settings. Note that you can activate the Cellular Data option even if WiFi is on.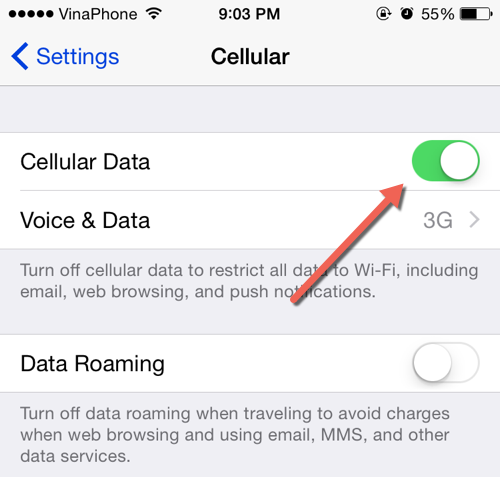 4. By activating the Cellular Data option, the app section at the bottom of the screen is now editable. Find the apps which you want to block from using the 3G connection, and then turn the corresponding switches off. By default, all apps are allowed to access the internet, so you will see all the switches are turned on. You have to turn them off manually. Since there is no search function, this process can take quite a long time if there are hundreds of apps installed on your phone.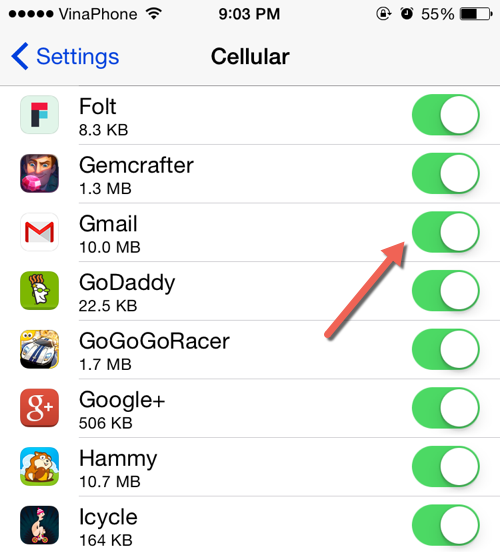 5. Because I have blocked the Gmail app from accessing the internet, the app displays the following message the first time I open it after disabling the setting. Simply tap OK to dismiss it. This message is displayed only once.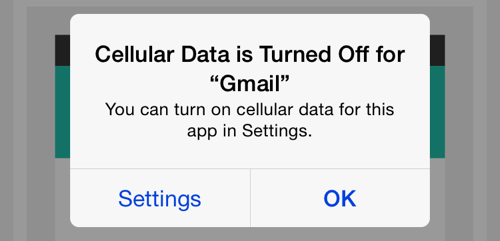 6. Try accessing the internet using the app, and you will see that it is not possible anymore, even though the 3G connection is still on.
Please note that the app can still access the internet if the phone is connected to a WiFi network. The setting can be changed by anyone; there is no way to prevent others from changing it.
When not creating exciting new Android games, Lê Hoàng is here crafting tutorials, tweaks, and fixes for your enjoyment.
View more articles by Lê Hoàng
The Conversation
Follow the reactions below and share your own thoughts.