Not many people think of using the iPad to take pictures. Some users even prefer to install third-party cameras, but the camera app that Apple provides gets the job done. In fact, anyone can take good photos with iPad. This tutorial explains the basics of using the iPad's exposure setting and resizing iPad photos.
Change Camera Exposure
With expensive 35 mm cameras, the term exposure refers to how long the camera's shutter remains open. To understand exposure with an advanced camera, you have to have some knowledge of photography.  However, with iPad, exposure simply refers to how light or dark a photo is.  You can lighten a photograph to compensate for poor lighting or darken it to reduce glare.
To change the exposure of your iPad camera, first open the Camera app.  It is the camera icon on the Home screen.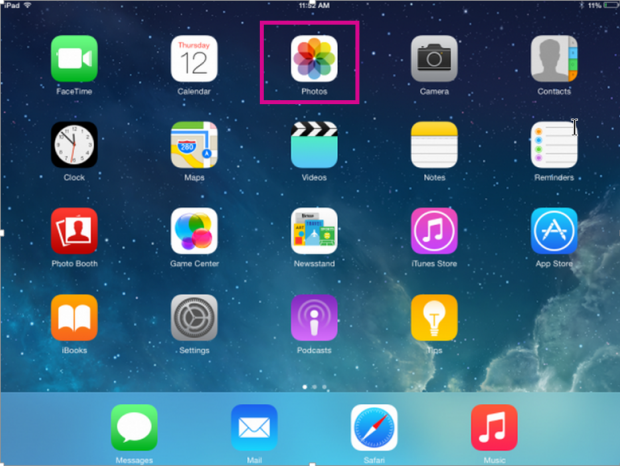 Tap anywhere in the shooting frame.  A yellow square opens up.  This is the focal point (the point where the camera will focus).  Then slide the sun icon up or down to lighten or darken the picture.
Here is a wide-angle view of the camera so that you can see the full object and then a close up view, since it is hard to see the little yellow square focal point.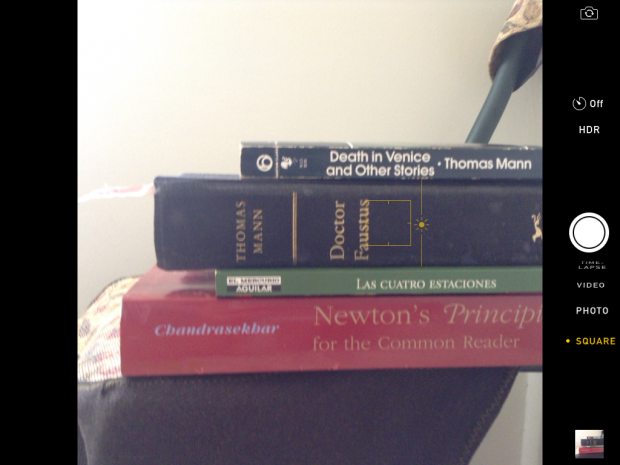 Here is the close-up view. You can see the sun icon.  Slide that up or down to adjust the brightness.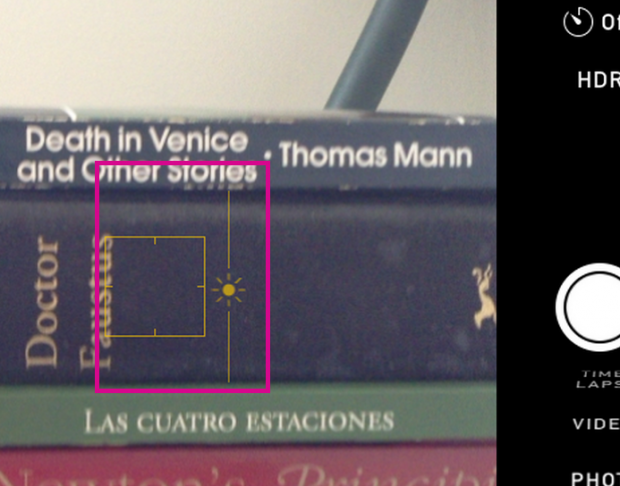 Resize Photos
Unlike Android devices, the iPad does not let you resize photos.  When you take a picture, its resolution is very high, and the file is very large.  For most purposes, these pictures are too large.  For example, the picture of the four books in the chair is 1 MB.  If you look at the size of a picture on an average web page, it is far smaller.
You can install a third-party app to resize images.
Also, if you are using the iCloud to store pictures, note that it stores images in the original size and resizes them when you access them from the cloud.  If that seems strange, consider that the idea of the iCloud is you should be able to view your photos from any of your devices.  Like Twitter and Facebook, Apple resizes them automatically to show them at sufficient resolution without wasting space.