How Do I Change the Watch Face on LG G, Samsung Gear Live, or Motorola 360?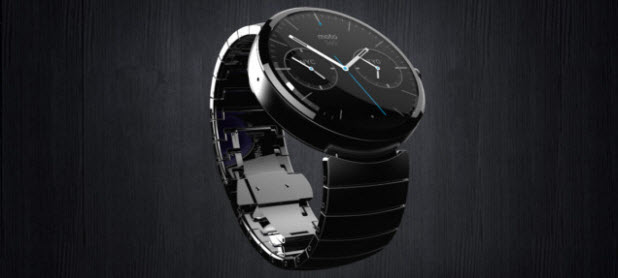 Customization has been an integral part of Android since its inception. Giving users the ability to personalize almost every aspect of the system is a key attribute that helps Android stand out from its competitors. The new Android Wear platform is no exception. While the level of customization falls short of the original Android platform, the ability to change watch faces still is a plus. This tutorial will show you how to change the watch face on your new Android Wear watch.
Method 1:
1. While you are viewing the watch face, tap anywhere on the screen to bring up Google Now, and then scroll up to see the list of actions you can perform on your watch. At the very end of the list, you will find the Settings option; tap on this option to continue.
Alternatively, you can get to the same section by just using your voice. If the screen is dim, tap the screen to wake up the watch. Next, say Ok Google, and then say Settings.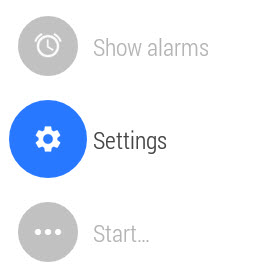 2. The Settings section contains many options that let you change the screen brightness, reset device, or turn on airplane mode. However, we are only interested in the Change watch face option.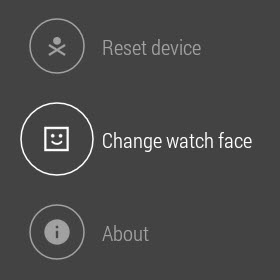 3. After selecting the Change watch Face option, you will then be redirected to a new section that shows various watch faces in a card-style interface. You can swipe either to the left or to the right to see a preview of the watch face. Tapping on a preview image of a watch face will set it as the active one. After that, you will be taken back to the home screen.
Method 2:
The alternative way to change the face of the watch is simpler. All you have to do is long-tap on the watch face to access the watch faces section. From there, you can swipe the screen to find your favorite watch face and set it as active.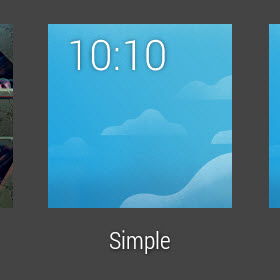 When not creating exciting new Android games, Lê Hoàng is here crafting tutorials, tweaks, and fixes for your enjoyment.
View more articles by Lê Hoàng
The Conversation
Follow the reactions below and share your own thoughts.