If you usually listen to music to fall asleep faster, chances are you may leave your phone playing music all night and wake up with an empty phone battery. To avoid this problem, you can estimate the time you need to fall asleep, and then set up a timer that can stop the music when the countdown is over. This tutorial provides the steps necessary to set up a timer such as this on iOS, using nothing other than the stock software that comes with the system.
1. Open the music app, and start a song or a playlist. In this tutorial, I use the stock music app that comes with iOS, but other music players may work as well.
2. Launch the Clock app from the home screen.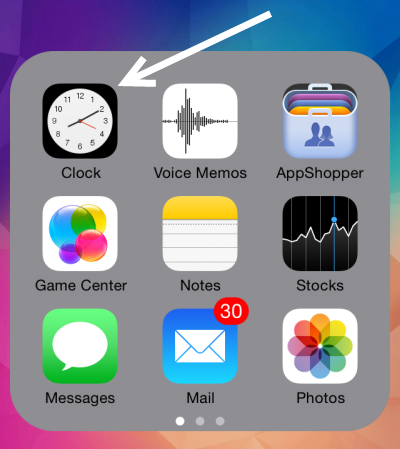 3. Once the app has successfully loaded, choose the Timer option at the bottom right of the screen, set the timer, and tap the When Timer Ends option.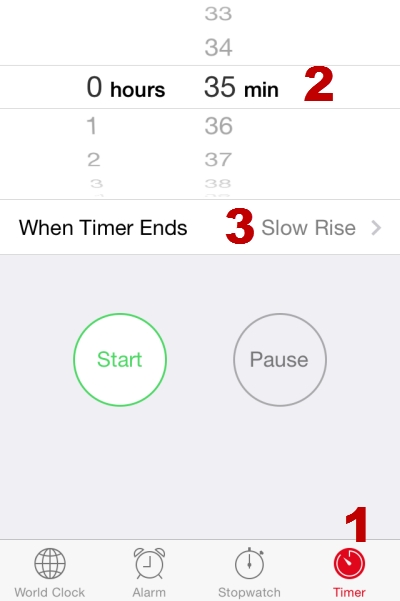 4. In the next screen, you will see several ringtones that can be used to alert you when the timer stops. We do not need any of them, though. In order to stop the music, scroll down to the bottom of the list, choose Stop Playing, and tap Set.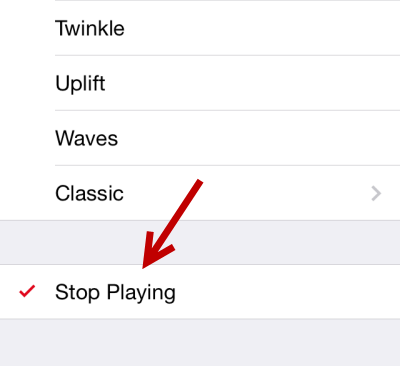 5. When you come back to the Timer interface, make sure that the timer is set properly, and tap Start. Once it starts counting down, you can press the home button to go back to the home screen. The app will still be running in the background.
6. Enjoy your favorite songs, and the timer will stop the music for you when it reaches zero.
7. When you wake up, you may notice that the phone's screen does not respond to the touch of your finger. Pressing the home button should solve the problem, and you can use your phone normally.