Outlook.com: Disable Import of Social Network Content such as Facebook
To help you keep in touch with your friends in every way possible, Outlook displays your friends' content from social websites such as Facebook when you read their email messages. If you do not like this feature and want to keep your inbox view clean, follow this tutorial to disable it.
If you have connected your Facebook to your Outlook account, Outlook.com will display updates from your friends while you are viewing their email messages. If not, the service will display your friends' account information on those sites.
In business environments, having to visualize all the social media information can be distracting and counterproductive. Instead of crafting a quick message, the user can be tempted into reading a long string of Facebook posts. Disabling this importing of social network content goes a long way in returning email back to its basics.
1. Log in to your Outlook account.
2. Once you are logged in, press the gear icon at the top right of the window to open the menu, and choose More mail settings.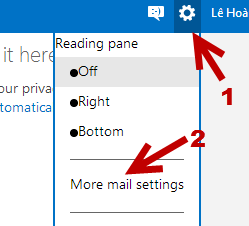 3. In the Settings page, find the Content from third-party networks option. This option can be found at the bottom left of the page.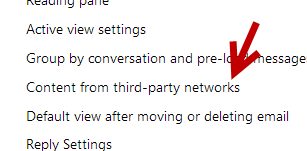 4. Under the Showing public content option, you will find the Don't show public content from third-party networks option. Set it as active to hide all the content from social networks while viewing email messages.

5. When you are done, hit the Save button.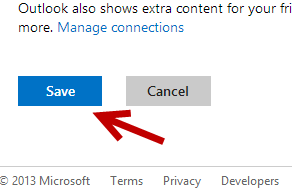 6. Come back to your inbox, and read an email message. If the public content from social sites is still there, you may need to reload your inbox.
When not creating exciting new Android games, Lê Hoàng is here crafting tutorials, tweaks, and fixes for your enjoyment.
View more articles by Lê Hoàng
The Conversation
Follow the reactions below and share your own thoughts.