Google Chrome: How to Delete Individual Cookies
Posted September 4, 2008 by David Kirk in Google
Last Updated on
Last Updated on
If you need to delete a specific cookie but don't want to remove all of them, you can access the Cookies list and remove them one-by-one. This is helpful if you are having problems with a cookie driven site or are developing a page that utilizes cookies.
Frequently, deleting Chrome's cookies will allow a badly behaving website to function much better. Many people just delete all cookies; however, this removes many helpful cookies from many other websites. It makes much more sense to delete the individual specific cookie of the website that is causing you the problems.
You can jump directly to the correct Chrome settings area by entering this text into the Chrome address bar:
chrome://chrome/settings/cookies
Alternatively, here are the text and pictures to walk you through the process.
1. Open Google Chrome.
2. Click the wrench icon in the upper-right corner of the toolbar and select Settings.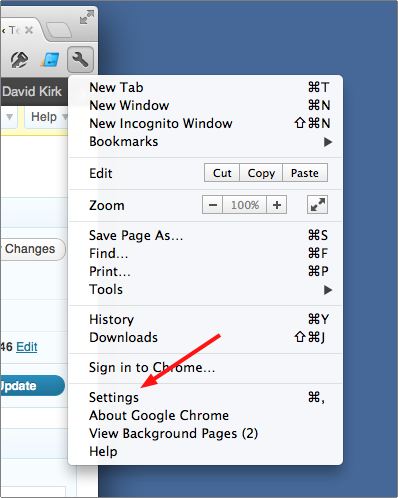 3. Select the Show advanced settings link.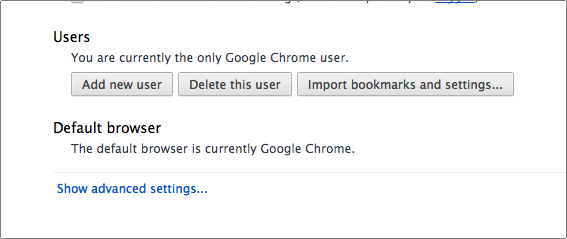 4. Select Content settings button under the Privacy area.

5. Click the All cookies and site data button.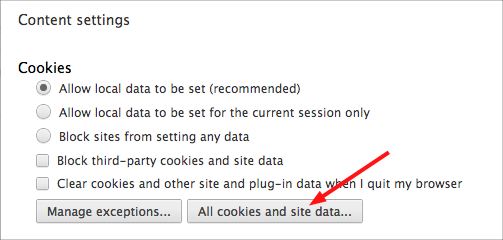 6. Search for and delete the cookies you would like to remove.

This article has been updated for the most recent version of Google's Chrome browser. However, as Chrome is frequently updated, please let us know if the article becomes out of date in the comments below. I'll be glad to update it as needed.
David Kirk is one of the original founders of tech-recipes and is currently serving as editor-in-chief. Not only has he been crafting tutorials for over ten years, but in his other life he also enjoys taking care of critically ill patients as an ICU physician.
View more articles by David Kirk
The Conversation
Follow the reactions below and share your own thoughts.