Word 2010: Allow users to edit only some parts of the document
Posted July 1, 2011 by Lê Hoàng in Microsoft Office, Microsoft Word, Windows
When sending documents to your colleagues, it may be a good idea to lock most parts your works and only let them edit some small portions if necessary. Here, I show you how to do exactly that in Microsoft Word 2010.
1. Launch Word 2010.
2. Switch to Review tab.

3. Click Restrict Editing.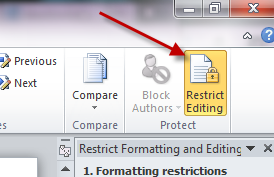 4. A new side bar will appear on the right of the Word window, check Allow only this type of editing in the document and choose No changes (Read only) from the drop down menu.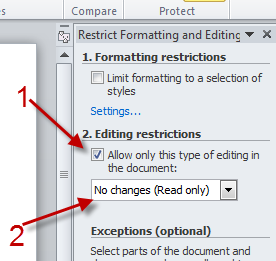 5. Highlight the part of the document that you want other users to edit.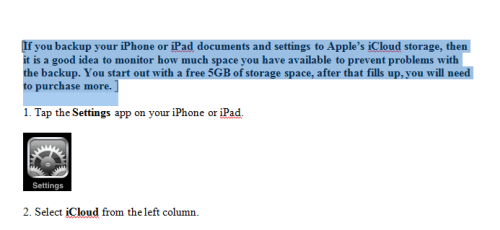 6. If you allow everyone to edit, check Everyone under Exceptions section. If you only want some users to edit, click More users…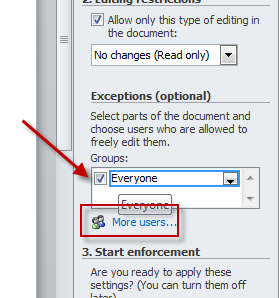 6.1: Provide the user names in the field and hit OK.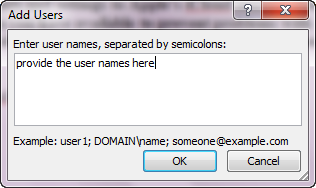 REPEAT STEP 5 AND 6 IF YOU HAVE MANY PARTS THAT YOU WANT USERS TO EDIT.
7. Hit Yes, Start Enforcing Protection on the left side bar to apply the settings.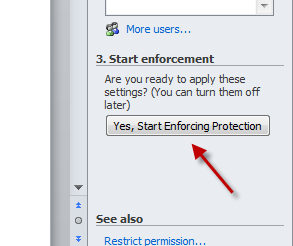 8. A new window will pop up, you may want to set the password for file by providing the password twice in the appropriate field. After that, hit OK.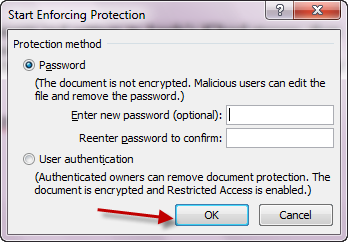 9. Your document will now look like so (the yellow parts are editable):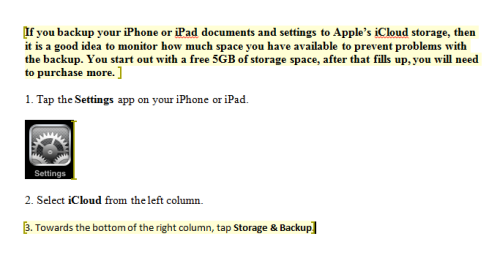 10. When users try to edit the restricted parts, they will be warned by a message like below:

When not creating exciting new Android games, Lê Hoàng is here crafting tutorials, tweaks, and fixes for your enjoyment.
View more articles by Lê Hoàng
The Conversation
Follow the reactions below and share your own thoughts.