Sometimes you want a more static look for your WordPress website. Rather than the list of all recent blog posts, you can display a WordPress Page instead.
I have created tons of websites on WordPress where I do not want the default blog as the home page. It is super simple to set a page as the home page on your WordPress install. In many circumstances having a static WordPress page as the front page makes the most sense.
I'm using WP version 3.4.1. Depending on your versions of WordPress things make look a little different.
1 Make sure you have a page you want displayed as your front page created within WP.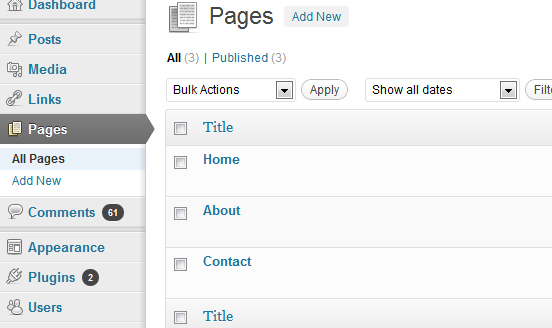 2 Navigate to Settings -> Reading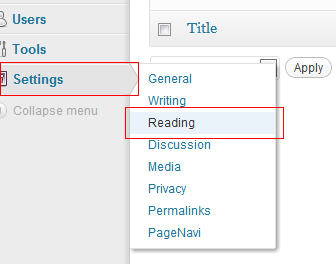 3 Next to the Front page displays option, check off A static page. Next to Front page is a drop down where you can select the name of the page you want as the front page.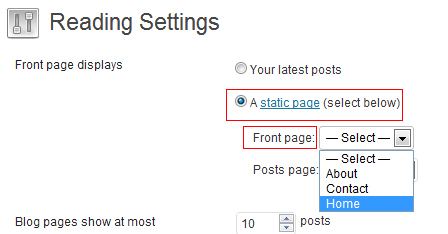 4 This will make the page you specified as your home page. Where are your blog posts now? You will need to create a page and set it as your Post page. This will be the page where your blog posts will now appear. Create an empty page to use as your new blog post page and set it next to Posts page.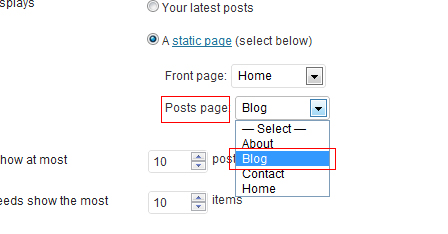 5Now, your front page will be your static home page. When you click the navigation link to your Posts page, you will see all your blog posts.