When a user enables a guest account or creates a new account in Windows 8, the system will automatically set the same default image for both. If you think this image is too generic, you can change it.
This tutorial can be especially helpful for companies where computer accounts must be uniform and must display the company logo.
Before we begin, make sure to prepare the images that you have chosen for the guest and user accounts. Here are the requirements:
For a User Account:
– One 200×200 PNG image. Name it user-200.
– One 40 x 40 PNG image. Name it user-40.
– One 448×448 PNG image. Name it user.
– One 448 x 448 BMP image. Name it user.
For a Guest account:
– Two 448 x 448 images in PNG and BMP format. Name both of them guest.
1. Go to the desktop, and open My Computer. Alternatively, you can press the Win key + E. Make sure all hidden files are displayed. You can verify this by going to the View tab and making sure that the Hidden items box is checked.

2. When the Hidden items option is checked, you should be able to see a ProgramData folder inside the C drive. Click on it, and then navigate to Microsoft -> Default Account Pictures folder. All pictures for the user and guest accounts are there.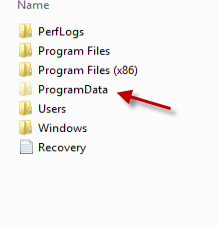 3. Replace the default images with all your prepared image files. If you see the Destination Folder Access Denied warning, just click Continue.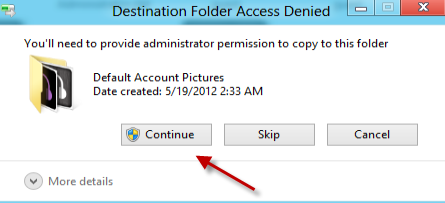 4. After replacing the icons, all non-modified accounts pictures will be changed to the one you like.
Examples
During the final step of the process of creating a new user account, the default user icon is already changed: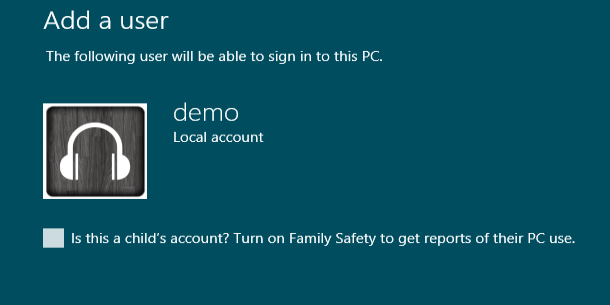 Icons are also changed inside the More PC Settings page: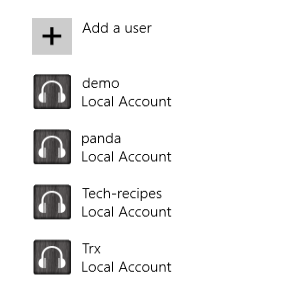 Icons in the Control Panel are also altered: