The New York Times infamously uses a paywall to limit access. By using this technique you can bypass the ten articles per month restriction.
The New York Times has always been on the leading edge of monetization of visitors. Not happy with ads alone, they initially required registration and now require a full paid subscription to view more than a certain number of articles per month.
I get it. Look around, we have ads all over the place. We have to make a living too. I actually love the NYT, but our visitors are looking for hacks to bypass your limitations. I need the traffic, so here is how to read NYT articles for free.
In general you just need to delete the related cookie. For course, you could just clear all your cookies for your specific browser. More graceful, however, is to just purge the specific troublesome cookies. Each time you clear the specific cookies, you can read ten more articles. Rince and repeat as needed.

View NYT Articles in Chrome
You can bypass steps 1-4 by copy and pasting the direct cooking settings url into the chrome address bar:
chrome://chrome/settings/cookies
If you have problems finding the correct settings area, we have discussed deleting specific cookies in Chrome in a prior article.
1. Click the Settings wrench and select Settings
2. Select Show Advanced Settings…
3. Under Privacy select Content Settings… button.
4. Click All cookies and site data…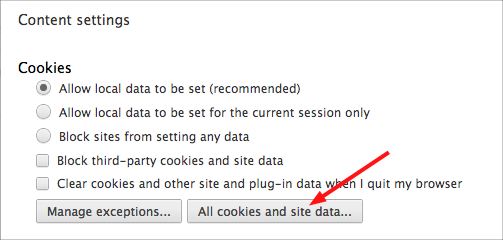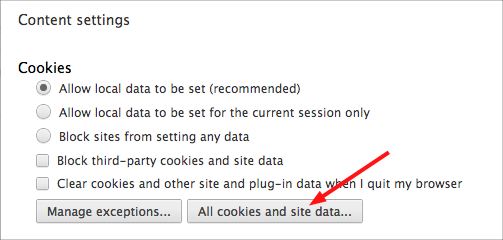 5. Search for nytimes and click the Remove all button.


View NYT Articles in Firefox
1. Open your FF Preferences.
2. Select the Privacy tab
3. Click the remove individual cookies link.
4. Search for nytimes and remove all related cookies.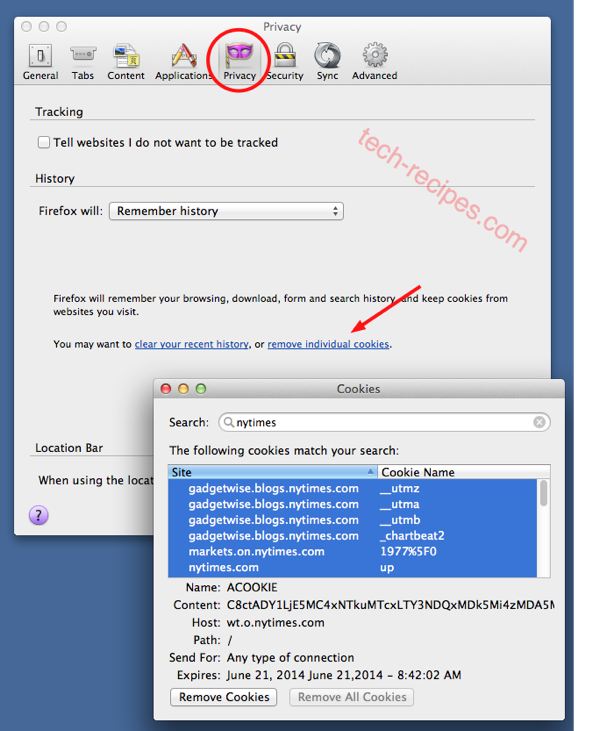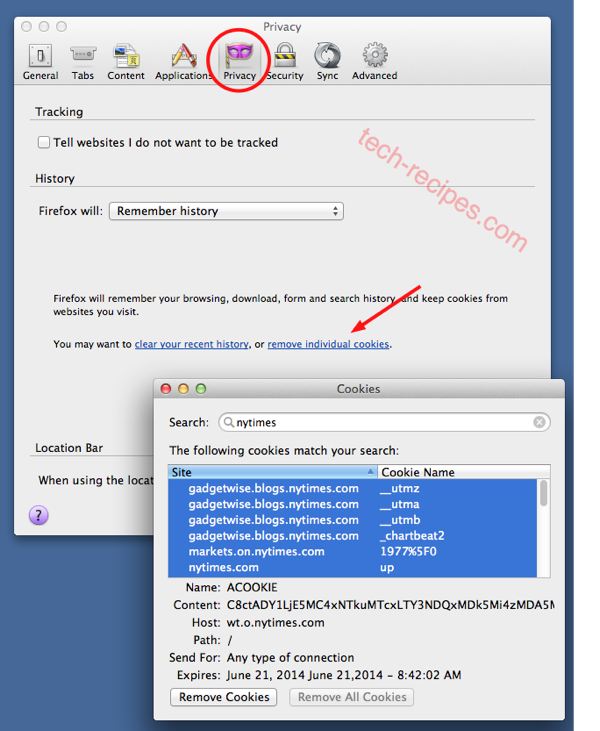 View NYT Articles in Safari
1. From Safari's Preferences select the Privacy tab.
2. Click the Details… button from the Cookies section.
3. Search for the nytimes cookies and delete each one.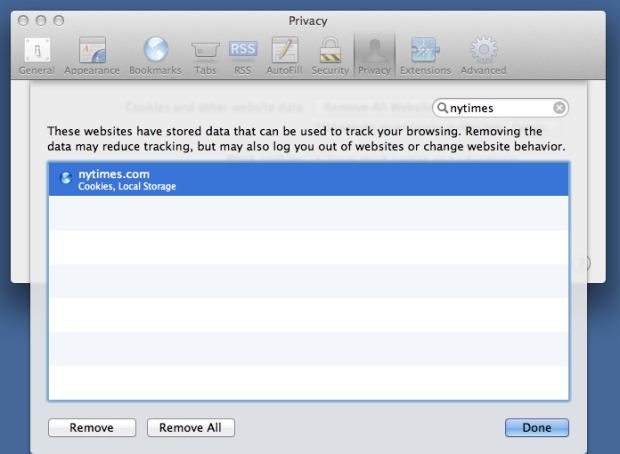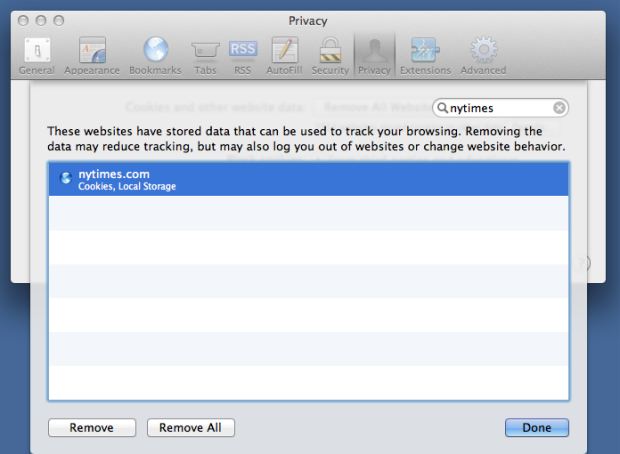 View NYT Articles on the iPhone or iPad
Deleting specific cookies is more difficult on Apple's mobile devices. Deleting all of your cookies in Safari for iOS is really easy and works for all versions of iOS. Once you reset your cookies, you will be able to view ten more articles.
With iOS 6 Apple is introducing better development tools and deleting specific cookies is possible. Within Settings -> Safari select Advanced at the bottom of the screen. From the Website Data page you can delete all the appropriate cookies.
View NYT Articles in Internet Explorer
So many different versions of IE exist that your exact steps my vary. However, I think this has not changed in many versions. I am testing on IE10.
1. Open Internet Options. This can be accomplished many different ways, but the gear icon in the upper righthand corner is convenient.
2. From the General tab click the Settings button.
3. From the Temporary Internet Files tab select View Files.
4. Search and delete all related cookies.