Twitter is an amazing social media platform that allows you to browse through feeds of almost everything that interests you, whether it is tech advice, celebrity updates, pictures, news, recipes, etc. However, the twitter app for android defaults to auto-playing animated gifs and video on both cellular data and WiFi. This idea is entire unwelcomed for some people and can be due to certain reasons. This feature is also very annoying and can cause excessive battery consumption and unnecessary cellular data consumption. Fortunately, in case you do not want twitter auto-playing videos on the app, you can disable this auto-play videos and gifs feature using the Twitter app, or switch auto-play videos to work only with WiFi.
However, in case you prefer videos automatically playing in your Twitter stream every single time, then you won't want to make this adjustment. Also, if you disable this feature, and you decide to turn it on again, just follow the same procedures or steps which I will be listing out here for you.
Why you should Stop Video Autoplay On Twitter
Like I said earlier, most Twitter users will prefer disabling the auto-play videos feature on twitter base on some certain reason. Below are some reasons why you may want to disable auto-play videos in your Twitter feeds. First of all, in case your cellular data keeps getting used up, and you can't figure out why then turning off Twitter auto-play feature will greatly minimize the amount of data that the social media app is consuming.
Secondly, you may decide to disable auto-play video feature on Twitter is if you are suffering from photosensitive epilepsy, or in case you usually get affected staring at flashing photos. Visual stimuli, for example, flashing lights or patterns, can cause seizures in certain people. Sending a video or an animated gif can cause harm to certain people, in case they are very sensitive to these sort of images.
Also, playing video clips often need more device resources, which implies your battery will constantly get drained, once the Twitter app starts auto-playing videos without your permission. Normally, I use Twitter throughout my day to check up on news update, and it hardly consumes my battery. But when the auto-play video feature is enabled, my battery hardly last for two hours.
The last reason why you may want to disable the Twitter auto-play video feature is that some of these videos are uncensored and unfiltered. This is because any video tweeted or retweeted by someone you are following with automatically start playing, or whenever you are going through someone's else's feed, anything they have tweeted will be played. This means that you are at risk of watching what may be awful, unholy, unethical or annoying to you.
So, here's how to Stop Video Autoplay On Twitter. Take a deep breath, and let's get down to it.
How To Stop Video Autoplay On Twitter
1. From your Twitter home screen, tap on your profile photo.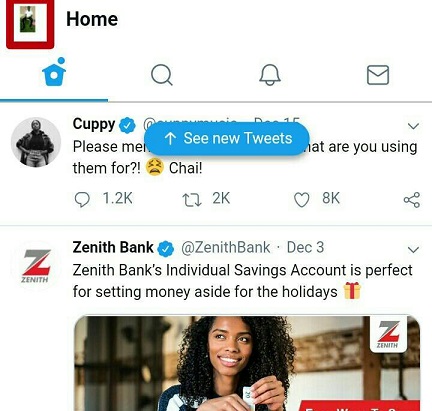 2. Tap on settings and privacy.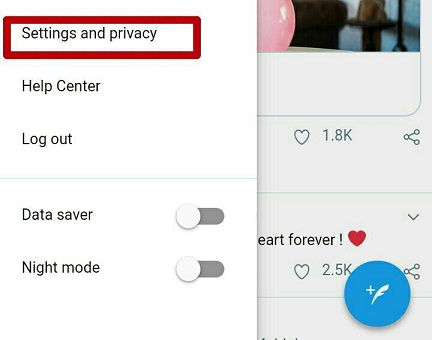 3. Tap on data usage.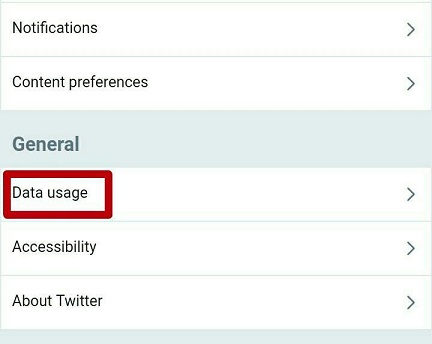 4. Tap on video auto-play.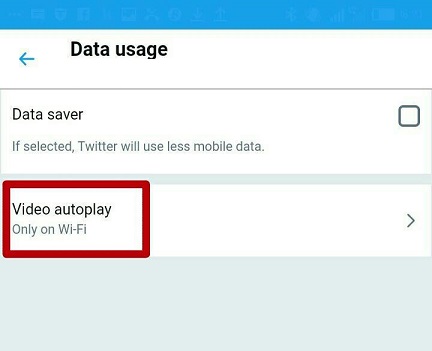 5. Tap on never.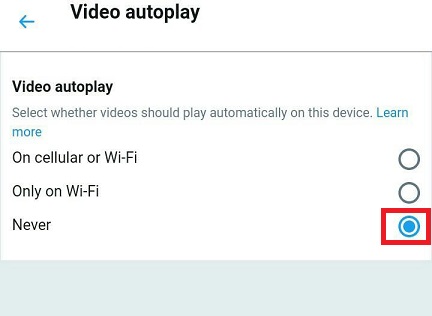 Conclusion
That's all there is to it! You can now browse through your Twitter feeds without having to deal with video automatically playing themselves, and without consuming so much of your data bandwidth and your battery as well.
Note that this does not have any effect on the ability to play those videos you want to watch on Twitter. You can still manually play videos by tapping on it. Try this out now, and let me know what you think.
Here are some links you'd love;
How to switch to the new Twitter layout
How To Turn Off Retweets on Twitter
How to Mute Notification on Twitter
How To Turn On Night Mode On Twitter