Outlook's auto-complete feature suggests contacts that are not even in your contact list. If the list is narrowed down to contacts only, the the auto-complete feature becomes more efficient and useful.
The auto-complete list in Outlook is built on the contacts that you have contacted at least once. This might not be ideal for a customer-support inbox because, most of the time, you only communicate with a customer once. Therefore, it is not necessary to add the address to the list.
Instead, let us focus the list to only people that are contained within our actual contacts.
1. Log in to your Outlook.com account.
2. Once you are logged in, click on the gear icon to expand the menu, and then choose More mail settings from the list.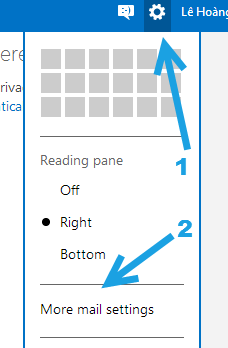 3. In the Settings page, find the Customizing Outlook section. Choose the Advanced privacy settings option under this section to continue.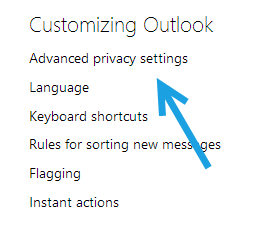 4. Under the Auto-complete suggestions section, instead of the setting Give suggestions for anyone I've communicated with, set it to Only suggest people in my contact list.

5. Hit the Save button at the bottom of the page to save the setting. From now on, email addresses that are not in your list will not be suggested when you add people to a message.
6. If you want to reverse the change, just come back to the same section, and switch back to the old setting.