By default, Outlook.com does not block all attachments from unknown email addresses. When you view your email messages, the active view feature will display the attachments that passed through the spam filter. Although the filter system of the service is strong, we cannot always trust it. To avoid harmful or inappropriate attachments, you should configure the service to block all attachments except for those which come from your safe list.
1. Log in to your Outlook.com account.
2. Once you are logged in, click the gear icon at the top to expand the menu list, and then choose More mail settings.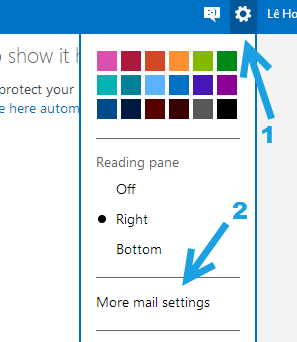 3. In the Settings screen, look for the Preventing junk email section. Under this section, choose Filters and reporting.

4. Under the Block content from unknown senders section, make sure the setting is set to Block attachments, pictures, and links from anyone not in my safe senders list. Then, click Save.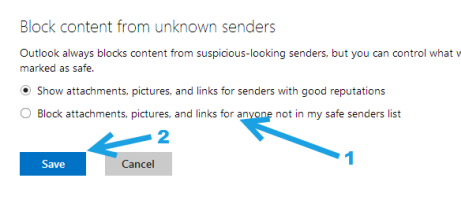 5. From now on, attachments from every account outside of your safe list will be blocked. To show the content of the block attachment, click Show content.

6. Later, if you want to change the setting to allow attachments from unknown senders, just come back to the same page, and set the setting back to Show attachments, pictures, and links for senders with good reputations.