Because of privacy reasons, browsers like Firefox and Chrome have an option to prevent sites from tracking users. In the latest version, Opera users can finally block this data collection as well. This tech-recipes tutorial will walk through all the necessary steps to activate the "do not track" feature in the Opera browser.
As a long time Opera user, I do not want to switch to another browser. However, the privacy issues concern me a lot. Personally, I feel unsafe while surfing the internet while being tracked. Luckily, the later versions of Opera browser will include the "do not track" feature.
The "do not track" feature is available in Opera versions 12 and after. You can test alpha and beta versions through the Opera Next program.
1. Launch Opera browser.
2. Click the Opera button on the top left of the interface to display the menus, and then go to Settings -> Preferences. Alternatively, you can also press Ctrl + F12 to access the Preferences window quickly.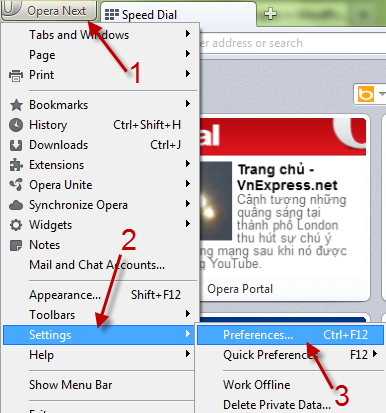 3. In the Preferences window, switch to the Advanced tab.

4. The Advanced tab contains several sections on the left side of the window. Find the Security section and click on in.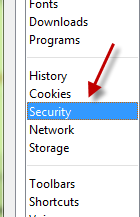 5. The tracking feature now can be seen on the right side of the window. To use it, just check the box at the beginning of the line.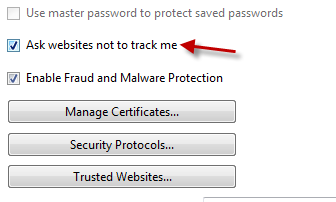 6. Click OK to save the setting.
You can use these same steps to disable the feature later if you want. This feature is currently only available in Opera 12 or later.