Hello there, I want to welcome you to another interesting session where I will be showing you how to request account info on WhatsApp. As official as it may sound, most people desire to get their account info on WhatsApp and they have searched for ways to achieving this but to no avail. Well, search no more because we are here to provide a solution to your tech and android related issues.
What is account information on WhatsApp? The big question on the mind of some WhatsApp users that have come across this feature while fiddling with their android device.
The information we gathered from Whatsapp via WhatsApp FAQ is that the WhatsApp account info is a feature on WhatsApp that allows you to request or export a report of your WhatsApp account information and settings, this information includes your group names and profile photo.
Note: The report that is being requested does not include your messages. Exporting of chat history is possible too but not on this account info feature.
Have you found yourself in situations that require your account info on WhatsApp? and you don't know how to achieve this? I crave your indulgence as I will show you the steps of how to request account info on WhatsApp.
Please follow these steps carefully;
How to Request Account Info on WhatsApp
1. Launch your WhatsApp.
2. Tap on the three vertical dots at the top right of your screen for a drop-down menu.

3. Tap on settings.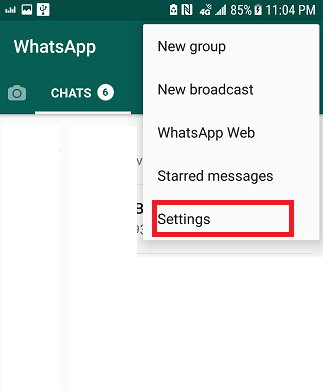 4. Tap on Account.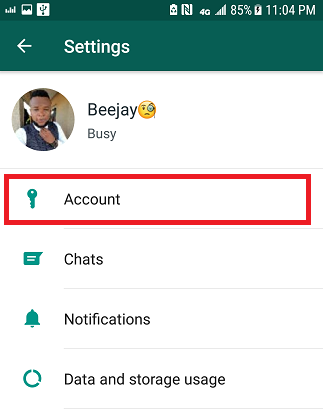 5. Tap on request account info.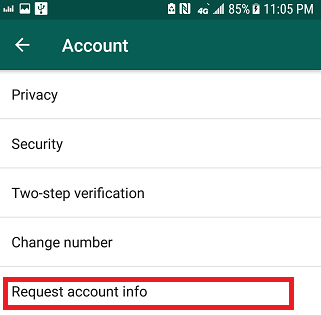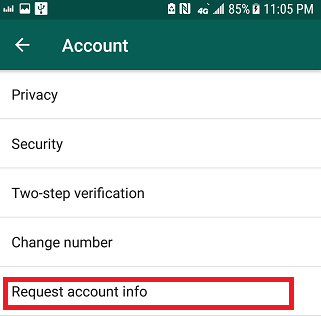 6. Tap on request report.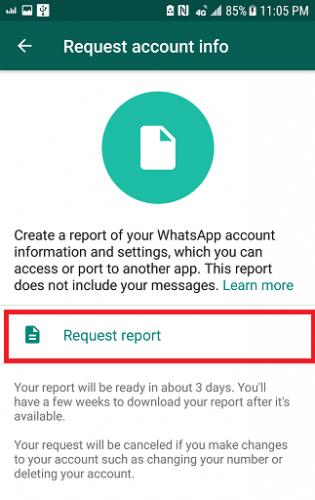 See how easy that was? All you need do is follow this listed out steps carefully then you are sure to have resolved the problems of"how to request account info on WhatsApp".
After you have done this, you will see a clock-like sign beside the "request sent" it displays the supposed date that your report will be ready. This, clearly assures that your request has been sent.
You will see a message at the top like; create a report of your WhatsApp account information and settings, which you can access or port to another app. This message clearly describes what this WhatsApp feature does for you.
As I said earlier, you have nothing to fear, WhatsApp has made it clear that your messages are not included in this report.
Note: If you look just below the request line you will see a message telling you that your report will be ready in about 2 days. You will have a few weeks to download your report after it's available.
Your request will be canceled if you make changes to your account such as changing your number or deleting your account.
Finally, when the report is ready/available, you will receive a WhatsApp notification on your device saying "your account info report is now available".
Frequently Asked Questions and Answers
Q: After my report is available how long can I leave it before downloading?
A: Whatsapp will notify you on how much time you have to download the report before it is deleted from WhatsApp's server. It may be available for a few weeks.