The cross-site scripting (XSS) filter feature in IE9 can prevent one website from adding dangerous script code to another website. The XSS notification in IE often appears when users click a link from another website an an instant message application. Although this is a helpful feature, many advanced users may find this notification annoying. Here is how to disable it.
1. Open IE 9.
2. Click on the small gear icon on the top right of the IE 9 window, and then go to Internet options.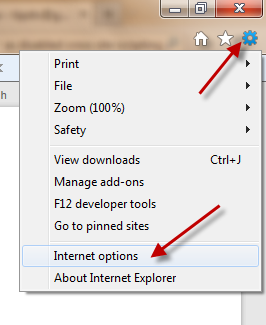 3. In the Internet Options window, click the Security tab.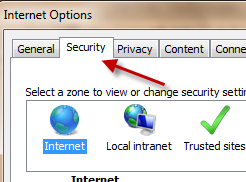 4. Under the Security level for this zone section, click Custom level…
5. When the Custom level window pops up, scroll down to the near bottom of the window, find the Enable XSS filter option (under Scripting section), and change this option to Disable.
6. Click OK to save the setting.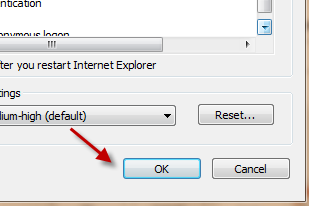 7. If you see a warning window, just click Yes. You will then be taken back to the Options window.

Warning: Disable Cross-site Scripting filter will expose your computer to dangerous online threats. Only disable it when you are sure what you are doing.