You would agree with me that there are a lot of times when you come across a really interesting or funny video on Facebook. And Of course, after laughing so hard or being inspired by that Facebook video, the next thing on your mind would be to save that video on your mobile device to maybe watch later, or probably to show to your friends.
Well, that's where I come in. In this article, I will teach you how to download facebook video on Android.
So, have you actually tried to download facebook video on Android? But you feel bitter or annoyed because you can't do so even after seeing an option that says "save video".
Quite a lot of people would click on the "save video" and expect it to miraculously save on and be stored in their gallery. It could be very disappointing when you find out the video wasn't actually saved and you probably might have lost track of the video.
Facebook is yet to provide us with a big blue button that says "download video". I really hope they do in the future. It will be totally amazing.
Okay, I wouldn't want to bore you with long talk and all. So, I'll just cut straight to the chase.
This article will help in teaching you the basic steps you need to follow to download facebook video on Android, and if properly done, whichever video you plan to save would instantly be stored on your Android device and will be accessible from your Android devices' gallery.
How To Download Facebook Video On Android
Alright here are the simple steps.
1. Open Facebook on your Android device.
2. Click/tap on the video you want to save.
3. Look closely at the top-right of your screen, you'll see three dots arranged vertically. Click on it.
4. Some options will pop-up. click/tap on "save video".
5. After clicking on "save video", go back to your facebook profile menu, scroll down and tap on saved. Videos you saved will appear.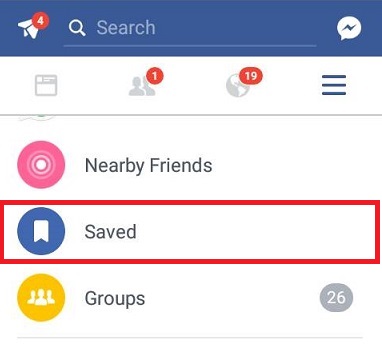 6. Select the video you want to download and click on the 3 dots located at left. Another list of options will pop up, click on copy link.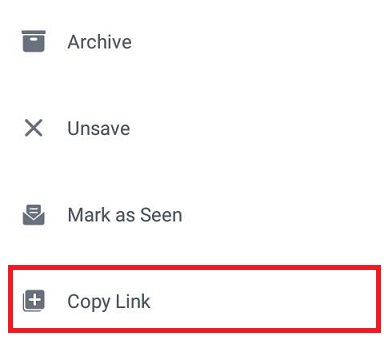 7. Go to your browser on your Android device. whichever one is installed in your phone either UC web, Opera mini, chrome, Mozilla Firefox etc use your preferred one. Launch it and go to  www.savefrom.net
8. After you've logged on to www.savefrom.net on your browser, allow the web page to load. Once it opens you will see a box showing "enter the URL"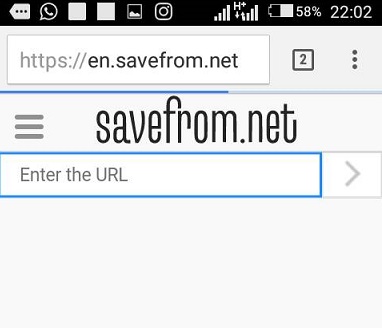 9. Long press on the box section. The paste option will pop up. paste the video link you copied. Wait for some seconds as it will automatically generate a download button and also an option to select whichever quality format you want it. Example :
* HD –  High division
* SD –  Standard definition.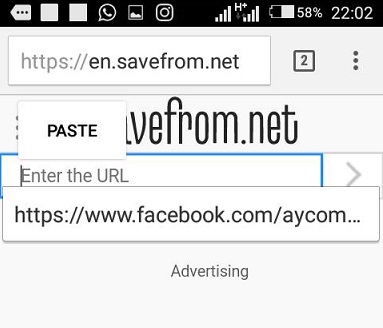 10. click on the download button and that's it.
savefrom.net is an online website that lets you download any video of your choice no matter how private or protected the video may be. Using this website, you can get access to such videos from Facebook and even Youtube.
Oh and also, one good thing about this website is that you can download a high quality of the video you want to save, you also have the option of downloading just the audio without video and so on.
With Savefrom, there are many options to choose from.
And there you have it. That's how to download facebook videos on Android using the savefrom.net method.
Wasn't hard, was it? I know the steps are a bit long but that's one cool way to download facebook videos on Android.
Frequently Asked Questions and Answers
Q: Can I save Pictures using the same process?
A: All you have to do to save pictures from facebook is to take a screenshot on your Android device, and then probably crop the image to cut out edges you don't want.
Q: Are there other easier methods to download Facebook video on Android?
A: Sure, there are other ways to download facebook video on Android, you can install an App from Google play store called "video downloader for Facebook". The App is amazing. But it won't give you quality options like savefrom.net